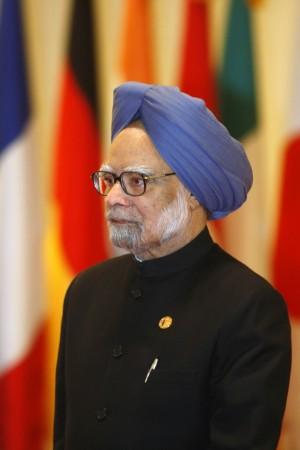 Prime Minister Manmohan Singh arrived in Gan Island in the Maldives Wednesday to attend the seventeenth SAARC submit.
Manmohan and his wife Gursharan Kaur were received at the Gan International Airport by Maldivian President Mohamed Nasheed and his wife. He inspected a guard of honor by the Maldivian forces.
During his stay in the Maldives, the Prime Minister will meet his Pakistani counterpart Yusuf Raza Gilani Thursday.
According to reports, the two prime ministers are expected to review progress in bilateral ties. Both the leaders met in March during the India-Pakistan cricket World Cup semifinal in Mohali.
Meanwhile, the foreign secretaries of both the countries met Tuesday to discuss bilateral issues and matters relating to the prime ministerial meeting.
During the meeting, Indian foreign secretary Ranjan Mathai and his Pakistani counterpart Salman Bashir expressed satisfaction on the engagement process and agreed that "stable, normal and predictable" ties were in their interest as well as of the region.