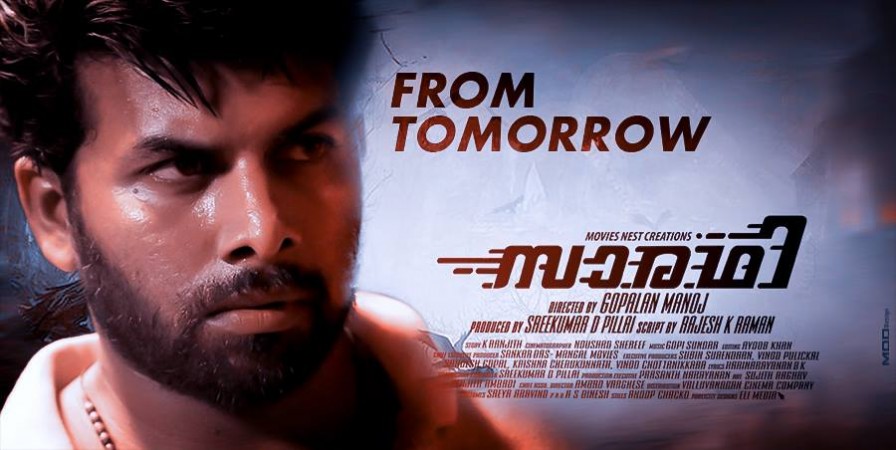 Malayalam movie "Saaradhi" which was released on 13 February has opened to average reviews in theatres.
The movie, directed by Goplan Manoj, has been appreciated for the performance of the lead actors especially Sunny Wayn. The music by Gopi Sundar has also won appreciation.
Though the movie offers much scope to the actors, the script is seen as the biggest drawback.
The story of the movie revolves around an ambulance driver Christy (Sunny Wayn) who has to take a dead body to a high range village. On the way to the village he realises that this journey is not like the usual one and there are a lot of mysteries surrounding the dead body. What follows is a series of events where he tries to protect himself and the dead body.
Here are the reviews of "Saaradhi" by various critics
"The film is going forward as a thriller and the director Gopalan Manoj as a first time director had done a good job to take the audience forward with the story. The script was a bit loose at some parts but they managed to hold together till the end and tried well to give a good end to the conflict. Gopi sundar's background scoring was good and it helped to maintain the momentum as well as the atmosphere of the story."
The main flaw in the movie Saaradhi is its direction. A movie that should have been kept in a very realistic zone has been unnecessarily dragged into clichés and commercial flavours by the director. May be because of the underwhelming start the movie has, you will feel it as an overall good cinema by the time you see the climax. With some good moments towards the climax and a quality enhancement by Gopi Sundar through his music, Saaradhi becomes a watchable one.
Saaradhi' has a really good charioteer in Sunny Wayne who puts up a commendable performance as a man who goes through unexpected trials and tribulations in life. Sreenivasan is his usual self as an honest cop, while Nedumudi Venu shows flashes of his old brilliance in a role that is rather sketchy. Madhupal, Baiju, Vishnu, Sunil Sugatha,Sruthi Bala etc. make up the rest of the cast. Vinutha Lal as the love interest of Sunny Wayne looks gorgeous. Visually the movie ticks all the boxes and the pristine beauty of high ranges and the hustle and bustle of city are captured adeptly. Gopi Sundar's songs have the potential to be noted and the background score contributes positively to the movie.