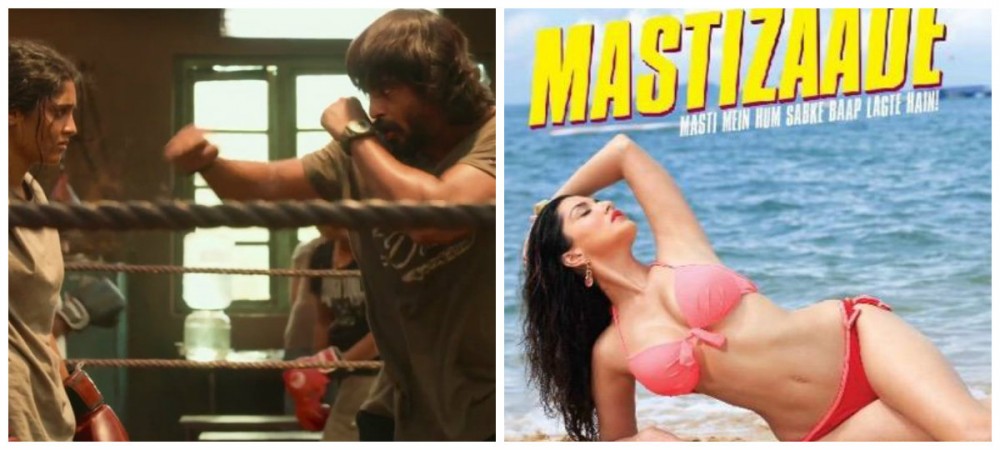 Two Bollywood movies of completely different genres — "Saala Khadoos" and "Mastizaade" — are ready for a box office clash on 29 January. "Saala Khadoos" is a sport drama starring R Madhavan and Ritika Singh, while "Mastizaade" is an adult comedy featuring Sunny Leone, Vir Das and Tusshar Kapoor.
Madhavan, who feels there is a market for both movies, has said "Mastizaade" might have the upper hand at the box office in the first few days, but he is confident "Saala Khadoos" has the kind of content that will draw audience in the long run.
"The market is there for both 'Mastizaade' and 'Saala Khadoos'. A film like 'Mastizaade' will appeal to a certain section of the audience who would love to go and watch it first day first show, but there will also be a distinct level of people who would want to go and watch a Rajkumar Hirani-Madhavan film," Catch News quoted Madhavan as saying.
"You can get an opening based on a crowd-pleasing genre, but you cannot sustain without content. If 'Mastizaade' is fantastic, people will come and watch it in huge numbers. There are so many sex comedies which died without a trace, they did not even do Rs 2 crore business. So, it all depends on the audience reaction," the actor added.
Madhavan will be seen playing a washed-up boxer-turned-boxing coach in "Saala Khadoos", while "Mastizaade" will present Sunny Leone in double roles.