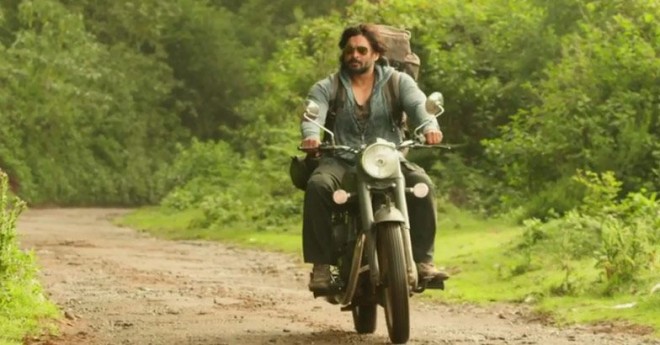 IBTimes India Rating: 2
Shah Rukh Khan leading a women's hockey team from the front in "Chak De India" was what made filmmakers sit up and take notice of the magic they could create on the big screen using sports as a genre.
Ever since, there have been films which have tried walking a similar path but could never really set newer bars. "Saala Khadoos", from its trailers and sneak peeks, appeared promising but falls flat on its face courtesy the drama clichés and predictable storyline.
Disgruntled boxer Adi (R Madhavan) finds his protégé in fisherman's daughter Madi (Ritika Singh) and quickly takes her under his wings. Taming and training her consumes a fair share of the runtime, which sits at roughly 109 minutes.
At this point you are ready to witness some within-the-ring action, but director Sudha Kongara Prasad decides to shift your focus to an undeserving and totally uncalled for love story between the guru and his disciple. Push this away and you have the scowling corrupt officials, again very contrived.
Madhavan's anger and Singh's bouts of rage are never explained or dealt with at length. The spotlight instead is on how two impossibly enraged people in dire need of some anger management classes make peace with each other (somewhat) and come to terms with the fact that they have to win a bunch of matches, almost as if their lives depend on it.
Despite delivering some noteworthy performances, none land a solid back story which upsets the narrative a great deal. But when the film is stripped naked of its many trappings, it does make for a decent entertainment.
Madhavan does a splendid job of playing the wronged boxer who hopes to revive the lost glory through his student. The cold stare and unflinching gaze add credibility to his performance. Not for once does he step out of the shell of his character and is never outshined by the equally talented Singh. The newcomer shows a lot of promise and her portrayal of an uncouth, rustic girl will be referred to in times to come.
The filmmaker clearly has had a tough time deciding what to zero in on. Touching varied aspects all at one go can prove lethal, and that's exactly what has happened with this sports-drama. The film reeks of too much of everything.
In a nutshell, it's miss-able and not a game-changer.