The market for Telugu movies have always been good in Bengaluru, on par with Hindi and Tamil languages.
The rocking start that "S/o Satyamurthy" has got at the box office is yet another proof that that Tollywood movies are popular in the Garden City.
"S/o Satyamurthy" is having a solid opening with movie having close to 175 shows in Bengaluru alone. This is undoubtedly a big number for an Allu Arjun movie. The advance booking response clearly justifies the wide release of the movie in the Garden City as the film is set to have an average of 75-85% occupancies on the release day.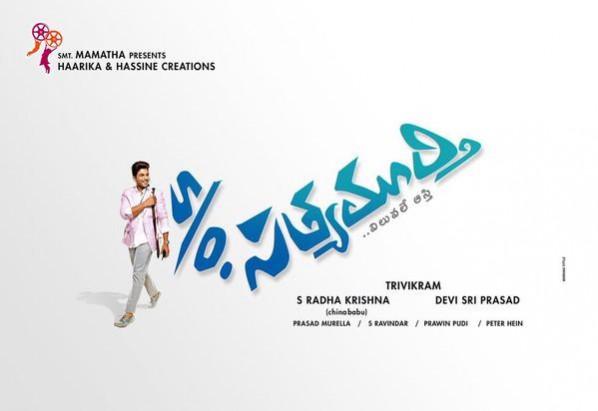 Cashing in on the popularity, multiplexes have dedicated majority of screens for "S/o Satyamurthy". The single screens did not have a great time post Pongal season earlier in January, but good times are back at ticket counters with the release of this Tollywood movie.
Going by the early response and the pulse of the audience, "S/o Satyamurthy" is set to do stupendous business on the opening day in Bengaluru. It is predicted that the Telugu movie could earn close to ₹1.80 crore.
The ticket prices vary from ₹120 to ₹900 for different shows and screens and this has ensured that the movie does good business in Bengaluru.
It does not come as a surprise for local traders as Allu Arjun is popular among Kannada audience too. Importantly, the movie has Kannada star Upendra in a key role, a big advantage for the movie to attract large audiences.
However, "S/o Satyamurthy" might be affected by Kannada movie "Ranavikrama" starring Puneet Rajkumar which will be released on Friday, 10 April. The Sandalwood movie is likely to take away some key screens from the Telugu film as there is a good buzz around it.