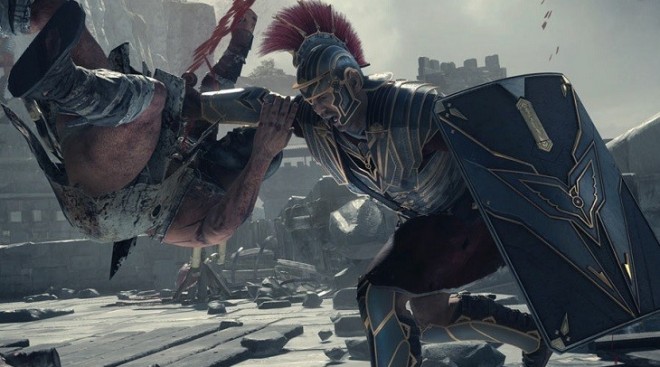 Exclusive Xbox One video game, Ryse: Son of Rome, is expanding into the PC realm, according to the announcement on the official Crytek website.
Ryse: Son of Rome is a game where players will be controlling Marius Titus, a Roman general. Players will have to fight off various barbaric armies that try to hold back or attack the Roman legion. It was released on 22 November 2013.
The most important feature in Ryse's entry into PC is that it will be supporting 4K resolutions. The digital release of the game will be looked after by Crytek and the retail part of the release will be looked after by Deep Silver.
"We are bringing the Ryse experience to PC, with 4K resolution support," says Carl Jones, director of business development at Crytek, he said in the post.
"4K gaming is another leap in graphics quality for PC gamers and Ryse is the perfect showcase for what's now possible in high-end PC games. We've given our team the opportunity to show what CRYENGINE can really achieve, without compromising quality, thanks to the incredible hardware available now to PC gamers," he added.
"Ryse will be a benchmark PC graphics showcase this year and probably for a long time in future. Our community asked for a Ryse PC version, and we have the means and technology to deliver this title with the highest quality possible."
Ryse: Son of Rome on PC will not only be getting all the original bonus additions that will also get all the DLCs that were part of Xbox One console.
The company has clearly indicated that it does not have plans to get Ryse: Son of Rome to PlayStation 4. After its announcement for PC, fans enquired about a possible PlayStation 4 release. Deep Silver responded with the following message, "We only co-publish and distribute the PC version with @Crytek. You'll have to ask them about any other console plans."
There has been no information on the minimum requirements for the game yet, though the company has promised it will be out "soon". Enquiries were also made to know if Ryse: Son of Rome on PC will feature voice controls too similar to that In Xbox One, it replied in a tweet, "We focused on controls via keyboard/ mouse and gamepad."
No information on the game's PC release date is out yet, but it has been expected to be released this year itself.