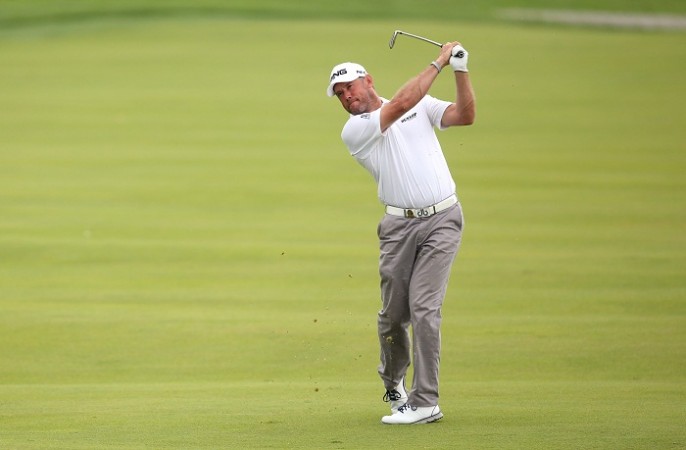 The Ryder Cup 2016 is just eight days away and mind games seem to have already started, with Englishman Lee Westwood claiming Tiger Woods might have an "adverse effect in the team room" for the US. Woods will not battle it out during the competition, but has been named as one of the vice-captains for the home team.
US team captain Davis Love praised Woods last week, stating that the star golfer will be a huge asset in the competition. But Westwood does not think on the same lines as that of Love, and the English golfer believes his presence might hurt the US team.
"I don't know what impact there will be from having Tiger around. They [the U.S. team] have always struggled to find a partner for Tiger that's been successful. He could have an adverse effect in the team room. People have always seemed to try to do too much when they have partnered him. It might be different if he's one of the vice-captains -- you don't know," ESPN quoted Westwood as saying.
There are a number of big names in both the teams – the US and Europe – hence a big contest is expected at Hazeltine National Golf Club in Minnesota. With golfers like Dustin Johnson, Jordan Spieth, Phil Mickelson and others featuring for the US, they have a strong team to defeat Europe in the competition.
Europe, on the other hand, have been brilliant in the competition for the last two decades or so. They have won the competition eight times in the last 10 tournaments, which is an incredible achievement. With such dominance in the recent past, the US will be eager to turn it around at home course, and Westwood feels Love's team will be under pressure to deliver in Ryder Cup 2016.
"They have have got a strong side and probably are favorites but they haven't won it for a while and they are playing in front of a home crowd -- there is a lot of pressure on them. That is going to keep building in the next week or so and by the time the Ryder Cup comes around it is going to be pretty intense for them, the week in Minnesota," Westwood said.
"They have got this task force in place, they are obviously being very serious and doing as much as they can to win the Cup back. There is a lot of pressure on them."