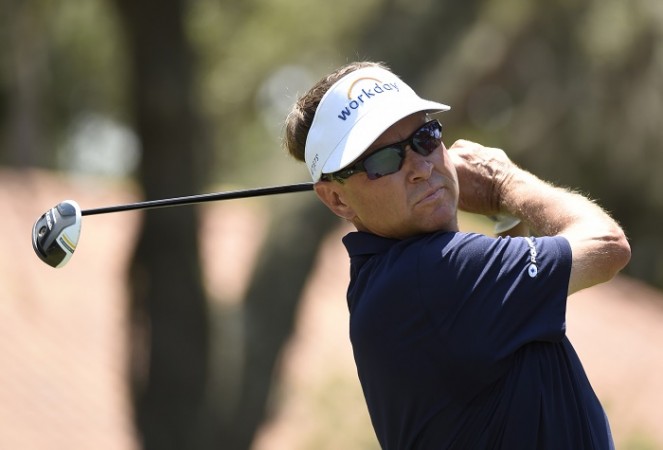 Lee Westwood certainly loves the Ryder Cup mind games. Right after Davis Love III, the US captain, called his team the "best ever assembled" for this famous old tournament, Westwood came in with a cheeky jibe, ensuring the pressure would be cranked up on the Americans.
Team Europe have dominated the Ryder Cup in the recent past, winning five of the last six tournaments, and go into this 2016 edition as the ones to beat. While the US team, more often than not, have the higher ranked players, when it comes to gelling and banding together as a team, Europe always seem to do better.
That, at the end of the day, will decide who leaves with the Ryder Cup 2016 trophy, next weekend, and as far as Love is concerned, it is going to be the US team.
"Tom Kite always told me, you know what's better than two up? Three up," Love said. "Let's just try to roll these guys and I think if we go out there with that attitude, we are the better team, let's show them, let's go out there and show off, that's a big part of it.
"And then just having confidence. We don't have to do anything superhuman, we're a great golf team. This is the best golf team maybe ever assembled."
While Love might consider this US team the "best ever assembled" it is a side still not fully filled, considering the captain is yet to make his final pick. Bubba Watson, Justin Thomas and Daniel Berger are the ones fighting it out for the final place, and how well this US team can play can be judged only once all the positions are filled.
Westwood, though, is not a man to let go of an opportunity to needle the opposition.
Love believes, because of the talent already in the squad, the only way his USA team can be beaten is if they let the pressure of playing at home, in Hazeltine, get to them.
"If we just go play our game, ignore the noise, work hard, do your job, everything else will take care of itself," Love added. "We just need to tell these guys the same message day after day after day.
"Just do your job, just play golf and all the results will take care of themselves. We've just got to look for one day at a time one session at a time and stay focused and not try to win too hard."