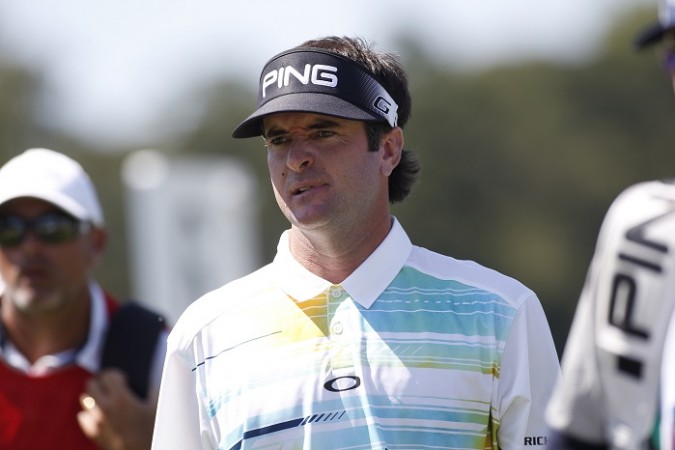 Bubba Watson might have been criticised for not being a team player, someone who does not quite fit in any of the pairings, but ask the man himself what he wants the most, the answer is pretty emphatic: "Be a part of the US Ryder Cup team."
Davis Love III, the US Ryder Cup captain, will make his final pick on Sunday, once the Tour Championship comes to an end, and while the feeling is that performance in the tournament will not be the one that decides if Watson, Justin Thomas or Daniel Berger – the three that are thought to be in the final contenders list -- gets the callup, the world number seven, nevertheless will want to make an impression in East Lake.
Watson did not make the greatest of starts, ending round one with a score of two-over 72 on Thursday. However, questions after that opening round, expectedly, were more about the Ryder Cup than his actual play in the Tour Championship.
"There's nothing I can do now," Watson said. "Davis said it's all about strategies and different things. It's not about my play. It's not about anybody's play. So I can't worry about that."
But there will be worry over if he will get the nod ahead of Thomas and Berger, considering just how much it means to the 37-year-old to be in the US team. "It's everything," he said when asked about what it would mean to be selected for the American Ryder Cup 2016 side. "The only two things that were important this year were making the Olympics and making the Ryder Cup team."
Watson is so desperate to be involved at Hazeltine that he is even ready to take up a non-playing position. "There's going to be one year, hopefully before I pass away, that we actually win," Watson said with a smile, while revealing he had messaged Love over a possible off-field role. "I want to be a part of it."
For the now, though, Watson insisted he remains as much in the dark as anybody else when it comes to guessing who Love is likely to pick as the 12th player of this US team, which will look to break the hoodoo Europe seem to have over them.
"I know the same as you know," Watson insisted. "The only thing I know that he told me – and he's told everybody – is that it's about who matches up well.
"I don't know what that means. I don't know if it's about partners. If a guy matches up better with two people or a guy matches up better with three people. I don't know that."
All will be revealed come Sunday and Watson will hope his name is the one that makes the headlines for all the positive reasons.