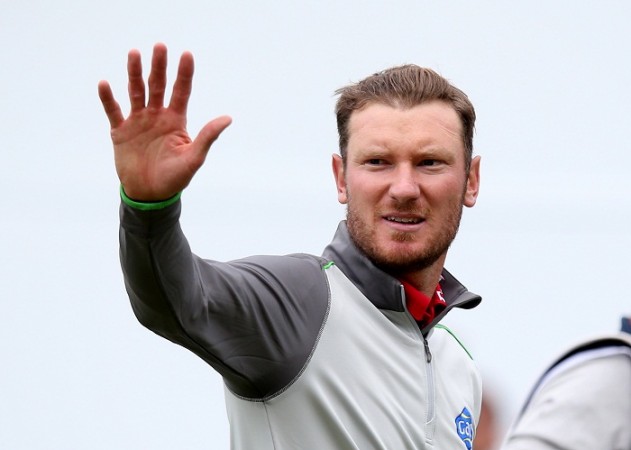 One of the prestigious golf competitions in the world -- Ryder Cup -- is set to enthral sport lovers when it starts on 30th September. Europe have been a huge force of late, dominating the Ryder Cup by emerging victorious eight times in the last ten tournaments.
There are some big names in both teams, including Rory McIlroy, Henrik Stenson (both Europe), Dustin Johnson and Jordan Spieth (US), which makes the contest all the more interesting. It is such high-profile players, who are expected to play some amazing golf, which makes it a must-watch event.
Besides these mega stars, there are golfers like Chris Wood, who will be making his Ryder Cup debut.
The Englishman is no stranger to team events as he has represented England in World Cup, Europe in the EurAsia Cup and GB and Ireland in the Seve Trophy. But this Ryder Cup is a different matter altogether, where making the cut for the continent in itself is an achievement.
The Englishman has suffered some bad injuries in the last couple of years, including wrist and back problems, and this competition will surely test Wood. It is not only going to challenge his on-course skills, but also how he handles the pressure in team play.
With Wood missing a number of competitions this year, he was not sure of his participation in the Ryder Cup, but he will look for inspiration from his BMW PGA Championship win in May.
"It's no fun being injured. I missed the Open and a few other tournaments this year with a back problem and I panicked, I thought it was going to stop me making the Ryder Cup team. Even when Darren (Clarke, Europe's captain) showed me this app on his phone saying I had a 99.9 per cent chance of making it, I still wasn't convinced," Sport 24 quoted Chris Wood as saying.
"Now I'm just looking forward to it. I've been back playing for a few weeks now and I feel fit and ready to go. I used to play a bit of football and I miss that team element.
"I'm looking forward to talking with Ian Poulter (one of Clarke's vice- captains) about how to deal with the crowd because I just know he's going to have lots of invaluable advice. 'Do your bit' seems to be the European motto. I like that."