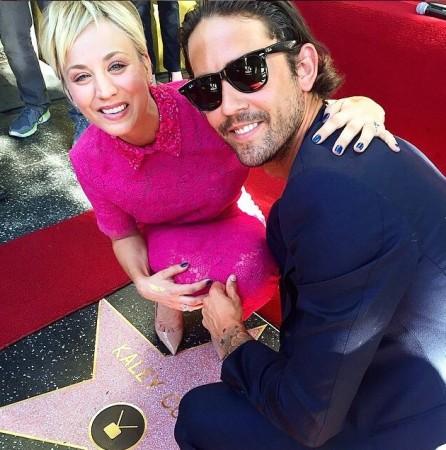 "The Big Bang Theory" actress Kaley Cuoco shocked her fans recently by revealing she was divorcing her husband of two years, Ryan Sweeting.
While the couple did not elaborate on a reason for their decision to go their separate ways, a new report states that it could be because of the professional tennis player's addiction to prescription pills and alcohol.
According to a recent Us Weekly report, Sweeting has become addicted to painkillers prescribed after a 2014 back surgery.
"She supported him but she said he couldn't make the commitment to get sober," a friend told the media outlet. "He'd tell her he was working on it and instead go get wasted. She didn't want to get divorced, but felt she had no choice. She couldn't fix him. He wasn't the man she thought he was."
Although Sweeting was sober when the duo got married in 2013, the athlete has a history of dependency on pills. Radar Online reported that the 28-year-old has an extensive criminal record that goes beyond DUI.
Citing Florida's Alachua County Circuit Court documents, the media outlet noted that Sweeting was pulled over on 2 March, 2006 near the University of Florida for driving with blood alcohol level that was twice the legal limit.
At 21 years, Sweeting was arrested for driving under the influence of liquor and possession of alcohol and a controlled substance. At the time local media reported that the prescription drug was Adderall.
Meanwhile, a People source revealed that Cuoco and Sweeting's different personality traits were what caused the split. While "The Big Bang Theory" actress is more outgoing and social, Sweeting is said to have preferred a quiet lifestyle.
However, they tried to work out their issues before finally throwing in the towel.
"The few times Kaley and Ryan were out together recently, the tension was noticeable," the source said. "You could tell the honeymoon phase had ended. It seemed they were trying to work out their marriage by going on dates, but they both seemed miserable."