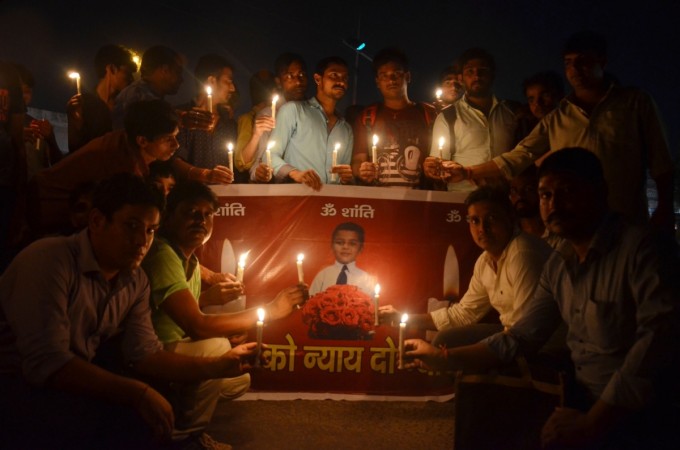 The Class XI student of Ryan International School, accused of murdering Class 2 student Pradhyuman, reportedly researched on types of poison and ways to remove fingerprints before the murder.
Reports state that as the investigators piece together the sequence of events, it has emerged that the 16-year-old accused almost changed his plans minutes before the murder of the seven-year-old boy.
Pradyuman, a Class 2 student, was found lying in a pool of blood in a toilet in the school on September 8 with his throat slit. The incident triggered protests by parents who were left shocked by the ghastly murder and demanded a CBI probe into the incident.
The accused reportedly told interrogators that he was worried about the consequences of his actions and even thought about how he would feel if someone did something similar to his younger brother, sources linked to the probe told Hindustan Times.
The accused was produced before the Gurguram Juvenile Justice Board on Saturday and sent to an observation home till November 22. The CBI said that he was not required for further questioning.
According to the CBI, the accused murdered the Class 2 student because he wanted to get the examinations and a subsequent parent-teacher meeting postponed.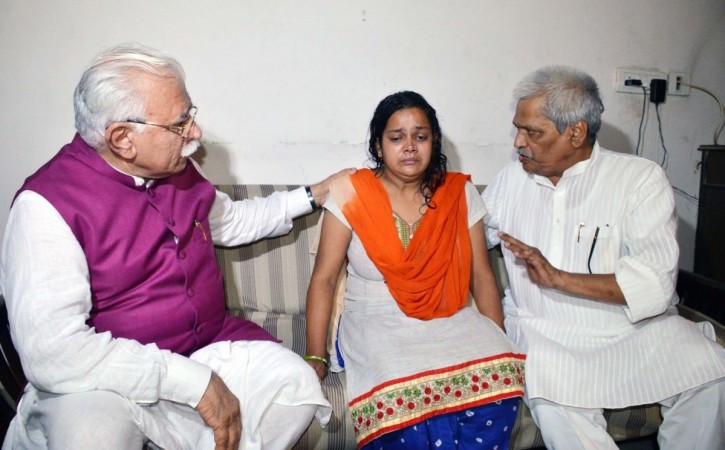 A report in HT on Sunday said that the accused searched on the internet for different types of poison and how to use them to kill someone.
"The boy said he dropped the plan to use poison and bought a knife on September 7 from a shop near Anaj Mandi, Sohna, but by the evening he was not sure of using the weapon either, considering the brutality involved in stabbing someone. He again thought of using poison by mixing it in the school's water tank. Still, he carried the knife to school in his pocket the next day," an HT source said.
Reports state that when the accused reached the school on September 8, he saw the victim in a corridor. He knew the student as they took music classes together. The accused reportedly asked Pradhyuman to help him with something and asked him to wait in the toilet. The accused reportedly told the investigators that he felt restless and rushed back to the music room, however, he returned because the room had not been opened yet.
"When he came back to the toilet, he found the victim still waiting for him. He then decided to go ahead with the plan to stab the boy," said a source.