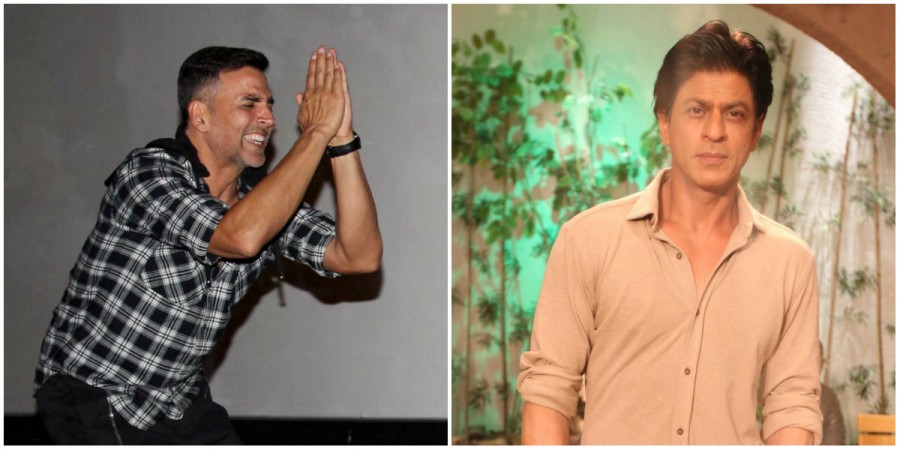 Box office clashes have become an everyday story and so it's no longer surprising when two big-ticket releases decide to fight it out at the ticket-window.
Akshay Kumar's upcoming film "Crack" will open in theatres during the lucrative Independence Day weekend in 2017. According to a Catch News report, the makers of Shah Rukh Khan and Anushka Sharma's tentatively titled film "The Ring" (directed by Imtiaz Ali) are eyeing the extended weekend too. It's a Tuesday, which means it will get the benefit of a five-day opening weekend.
However, it's all a speculation at this point; an official announcement is awaited.
While all we know about "Crack" is that it is being directed by Neeraj Pandey and will be shot over a period of 50 days in Mumbai's film studios, SRK's film has been written-about for quite some time now.
From what has been reported so far, "The Ring" is an out-and-out romantic story with SRK playing a Sikh tourist guide and Anushka, a Gujarati. "Yes, Anushka is playing a girl from Gujarat and to ensure that she gets the lingo right, she has been training with a diction coach since last month," a source confirmed to DNA. The film is expected to roll sometime next week in Prague.
The leading lady is thrilled about the project as she gets to star in a love story with Shah Rukh Khan. She has begun script readings with the filmmaker too.
"He (Imtiaz) is a very insightful person, he understands his characters so well and I love working on my characters as it gives me a real high. Imtiaz is so involved with me on developing my role, I am very happy. I hope we are able to create something special for the audience," she told the Press Trust of India.