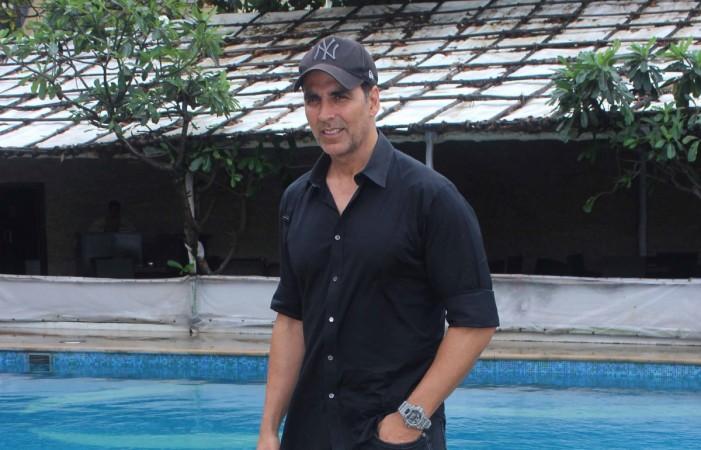 The top league stars of Bollywood get to name their price. There was a time they would charge somewhere between Rs 40-50 crore per film and then they began landing profit-sharing deals with production houses.
But Akshay Kumar, with his latest remuneration move, could now create history.
Apparently, the superstar has demanded a whopping Rs 1 crore per-day fee from the makers of "Jolly LLB 2," Mumbai Mirror reported. Akshay has already clocked in Rs 8 crore from the little over a week-long shoot schedule that was wrapped up in Lucknow.
Apart from making such an unheard of demand, the actor has also said that he will only shoot from 10 a.m. to 8 p.m. Also, he gets paid even on days the set isn't ready. The string of orders has made the makers edgy and now, they want to wind up the film quick.
I started shooting for Jolly LLB 2 and you would laugh when I say this but the shooting will be wrapped up by next month. Even 50 days is a lot of time to complete shooting for a film. On an average, I take 40 to 45 days to finish my work," Akshay said.
This means, he will end up with Rs 40-45 crore, but what if the film is delayed due to reasons that he isn't responsible for? He could create a history with the sequel (in terms of fee amount).
What else do we know about "Jolly LLB 2"?

We know that Akshay is excited about the project because he has never played a lawyer in his career before; it is being said that his character is loosely modelled on Kanpur-based lawyer Jagdish Mishra. Also, that Huma Qureshi may play the actor's love interest in the film.

The film's 25-day-long second leg will roll on Aug. 15 in Lucknow, after which the unit will shift base to Varanasi and then wrap it up in Kashmir. The court-room drama, directed by Subhash Kapoor, is expected to arrive in the theatres sometime in the first quarter of 2017.