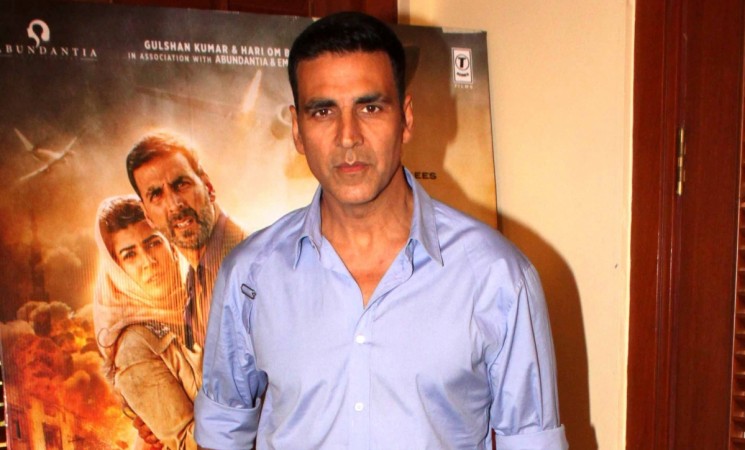 Akshay Kumar's successful stint in "Airlift" has put him right on top of every director's wish list. He may now star in police officer KP Raghuvanshi biopic titled "C 60."
The former chief of the Mumbai Police's Anti-Terrorist Squad (ATS) is known for his valiant attempt at combating Maoism. Lyricist-screenwriter Jalees Sherwani reportedly said producer Manju Bharti found the story of the brave officer intriguing.
"We haven't zeroed in on any actor for the film yet. I think Akshay Kumar would be apt for the role of KP Raghuvanshi as he has that personality. We will take a decision regarding casting once the scripting is over," Jalees told the Press Trust of India.
The makers have been holding meetings with Raghuvanshi. Although he has provided them with the necessary details, portraying a character as strong as him could be challenging. "We have been having several discussions with Raghuvanshi. He has been of great help. Even though we are hearing the story from the horse's mouth, still it's a challenge to portray a personality like him (Raghuvanshi) on screen," the news agency quoted Jalees as saying.
The makers are hoping to include a romantic angle in the biopic.
In other news, Akshay has completed a schedule of Tinu Desai's "Rustom," in which he portrays a naval officer. Loosely based on the infamous Nanavati case of 1959, the crime-thriller also features Esha Gupta and Ileana D'Cruz.
The superstar will also be seen in "2.0" ("Robot 2"), in which he plays the nemesis to Chitti (Rajinikanth). "Housefull 3" is ready for release and will hit the screens June 3. The comedy stars also Abhishek Bachchan, Riteish Deshmukh, Jacqueline Fernandez, Lisa Haydon and Nargis Fakhri.
"Namastey England," "Oh My God 2," "Holiday 2," the "Special 26" sequel and "Awara Paagal Deewana 2" are some of the other films Akshay is yet to take a call on.