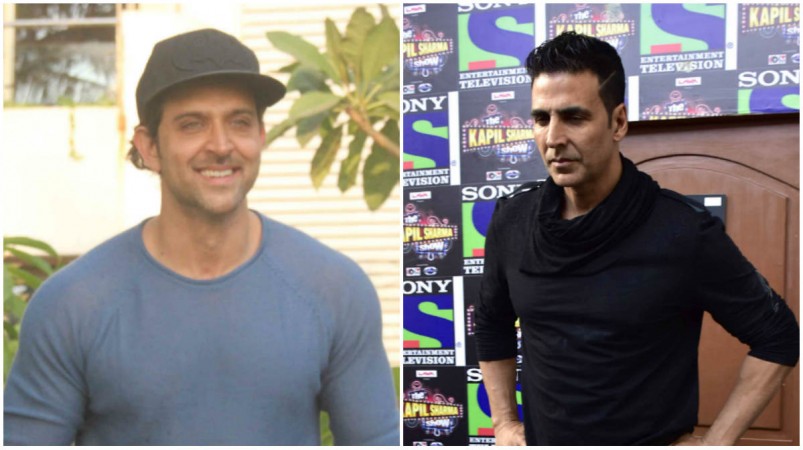 The makers of Hrithik Roshan-starrer "Mohenjo Daro" have reportedly played a smart game to be ahead of Akshay Kumar's "Rustom." It has been reported that "Mohenjo Daro" has more screen count than "Rustom" as the latter has been barred from being run at the single screen theatres.
UTV Motion Pictures, which holds distribution rights of "Mohenjo Daro," has reportedly got into an agreement with the single screen theatre owners in Mumbai, by which those theatres can run only the Hrithik-starrer.
UTV Motion Pictures and the single screen theatre owners have come into an agreement, whereby the latter will have to allot all the shows to "Baaghi", "Mohenjo Daro" and "Dangal," whenever the mentioned movies are released, according to SpotboyE.
The single screen theatre owners had no idea that "Mohenjo Daro" would release on the same day as Akshay's "Rustom" and thus have found themselves at a loss, the report added. Thus, while the Hrithik-starrer will be shown in both single screens as well as multiplexes, "Rustom" will have to settle down only with the multiplexes. "Rustom" will reportedly have around 2, 500 screens and "Mohenjo Daro" will enjoy a better screen count with around 500 more screens than the former.
The report also said that the distributors of "Rustom" had met with the authorities of UTV Motion Pictures to discuss the issue but the makers of "Mohenjo Daro" are not willing to make any adjustments in the agreement. However, some of the single screen theatre owners might take up the risk of running "Rustom" as well.
Earlier, Eros International also played a similar trick when the movie "Bajirao Mastani" clashed with "Dilwale." Eros had signed a deal with the single screen owners by which they were bound to run only "Bajirao Mastani." Eventually, the Sanjay Leela Bhansali movie had turned out to be a much bigger blockbuster at the box office than "Dilwale."