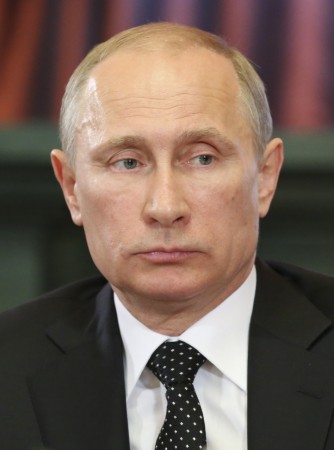 Russian President Vladimir Putin may have known he would not be greeted with smiling faces at the G20 Summit that began in Australia, but on Saturday, he must have been thrown off by the unabashed bluntness of other world leaders.
The Ukraine crisis created strong undercurrents at the G20 summit, and the European Union pointedly called on Russia to stop the flow of weapons and troops into the country, Reuters reported. The EU has also warned that it would mull additional sanctions on Russia after assessing the situation on Monday.
US President Barack Obama also had razor-sharp comments for the Russian President on the summit's sidelines, where he said that "US was at the forefront of opposing Russia's aggression against Ukraine, which is a threat to the world, as we saw in the appalling shoot-down of MH17".
On the other hand, Canadian Prime Minister Stephen Harper is believed to have told Putin "to get out of Ukraine".
Harper had the harsh message for Putin when the two met at Brisbane, The Globe and Mail reported.
In fact, G20 host and Australian Prime Minister Tony Abbott himself snubbed the isolated leader and sent one of his junior-most ministers to receive Putin in Queensland, even breaking from the protocol, according to The Australian Financial Review.
Relations between Australia and Russia plummeted when the MH17 came crashing down in Ukraine, in what is widely suspected to be the handiwork of Russian-aided separatists.
UK Prime Minister David Cameron had also lashed out at Russia on Friday, calling its actions "unacceptable" and warned of more sanctions.
But it was not only leaders and politicians who came down heavily on the Russian President. Hundreds of protestors came out on the streets at Brisbane's King George Square on Saturday against Putin, wearing headbands with messages such as 'Putin, Killer', Australia's Sky News reported.
More than 4,000 people have died in the Ukraine conflict between pro-Russia separatists and national supporters.
Putin had earlier slammed G20 member countries for imposing sanctions on Russia just before he arrived in Brisbane.
"The fact that certain countries of the G20 are imposing sanctions on Russia through the G20, of course, this contradicts the very principle of the G20's activity," he had told Russia's state news agency. "This also contradicts international law because sanctions can only be imposed through the United Nations and its Security Council," he said.
Ukraine's pro-Western leaders and NATO have accused Russia of sending soldiers and weapons into eastern regions of Ukraine, a charge that Putin has denied.