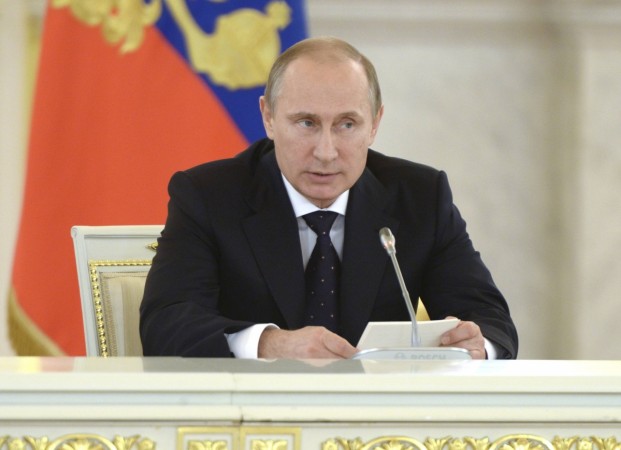 Russia, in its Fourth of July congratulatory note to the Unites States, urged the Obama administration to build better relations by not just concentrating on the interests of its own country, but by thinking about the whole world – a message that may, in fact, ruffle the American feathers.
Calling for better relations, Russia's message sent on Friday – coinciding with the American Independence Day – was replete with what could be perceived as a subtle reference on the ongoing Ukraine crisis and that the Unites States' role on the issue, which Moscow look at in poor light.
This comes as no surprise, however, as the relations between the two giant superpowers – who have spend bitter times of mistrust and suspicion in decades of the Cold War before the USSR broke apart – are at their lowest ebb in years.
While disagreements over the conflicts in Ukraine has never ceased to grab international headlines since the beginning of the year, the two countries have clashed over the difference in Syria as well as the notions regarding human rights and democracy. Worst still is the fact that both the countries are members of the United Nations Security Council with veto powers – an indication that their differences may never be solved.
"The head of the Russian state expressed hope that ... ties between the two countries will develop successfully on the basis of pragmatism and equality despite difficulties and disagreements," the Kremlin said in a statement quoted by Reuters.
"Vladimir Putin also highlighted that Russia and the United States, as countries carrying exceptional responsibility for safeguarding international stability and security, should cooperate not only in the interests of their own nations but also the whole world," it added.
Russia is angry after the Unites States curbed cooperation with the Kremlin and imposed sanctions on some Russian firms and individuals after Moscow annexed Crimea peninsula from Ukraine – an event described by the West as the most unwelcome move of the 21st century.
Even as Russia reels in sanctions imposed upon it for what it perceives as acting as per the desire of the Crimean citizens, Washington has threatened to impose more sanctions on Russia as Moscow has also been alleged to have shown its support for a separatist rebellion in east Ukraine that is threatening to tear the country apart.
Moscow denies supporting the insurgent groups in the East and instead accuses Washington of trying to extend the Cold War and rule the world in what has been referred to as 'US hegemony'.