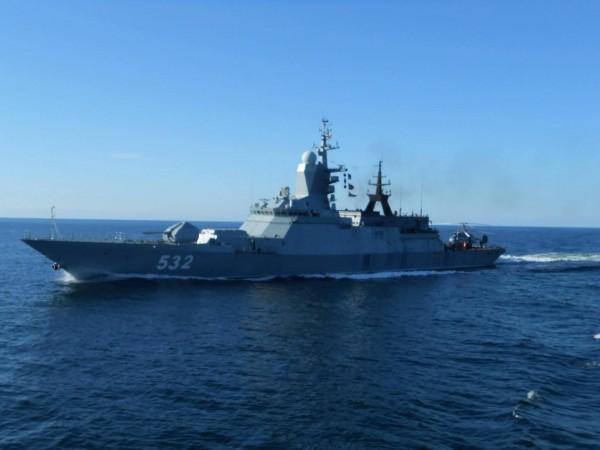 As Russian warships passed through the English Channel on Friday, NATO dismissed claims of military exercises and UK's Royal Navy kept a close watch on the 'routine' movement.
Amidst tension in Ukraine, presence of Russian military vehicles has reportedly increased, but the French Navy, which confirmed the location of the Russian ships, said sighting of the warships was not unusual in the English Channel and were seen 'several times in a year'.
Four vessels, including the anti-submarine ship Severomorsk that will be part of the drill, were said to be in international waters due to 'bad weather'.
According to Russian news agency RIA Novosti, the Northern fleet spokesperson said the vessels were in international waters in the Seine Bay waiting for a storm to pass. However, the agency did mention that the fleet will undertake exercises.
"While it is anchored the crew are undertaking a series of exercises on how to tackle infiltrating submarine forces and are training on survival techniques in the case of flooding or fire," the reports said.
NATO, however, dismissed the report.
"Our information indicates that the ships are transiting and have been delayed by weather conditions. They are not exercising in the Channel, as some Russian headlines would have us believe," NATO's military spokesman Lieutenant-Colonel Jay Janzen said, according to Reuters.
However, NATO had earlier described as "provocative" incursions by Russian long-range bombers into European airspace earlier this month.
Relations between Russia and the West have deteriorated ever since the Ukraine crisis, and comparisons have been drawn to the Cold War.