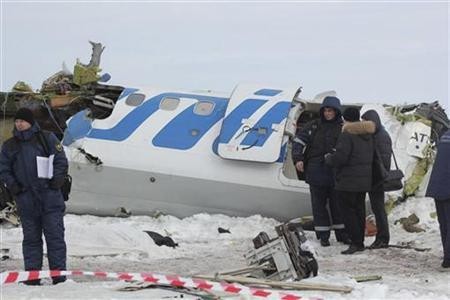 A Russian passenger plane with 43 onboard crashed in Siberia on Monday shortly after taking off. Immediate death toll reported was 31 and 12 of the survivors were rushed to the hospitals.
The reasons behind the UTair airlines ATR 72 mishap were not clear. "There are no explanations yet," Yuri Alekhin, head of the regional branch of the Emergencies Ministry, told Russian television from the scene of the crash.
He said the "black box" flight recorder had been found and added: "Contact was lost with the plane just over three minutes after take-off."
According to the reports, at least five of 12 passengers who were airlifted to hospitals from the ill-fated crashed aircraft were in critical condition.
(With inputs from Reuters)