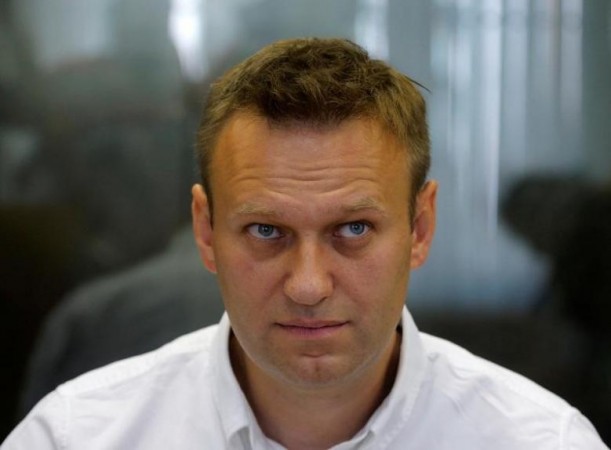 Russian Opposition leader Alexei Navalny was fined 20,000 rubles ($350) and sentenced to 15 days in jail on Monday after leading the country's biggest unsanctioned anti-corruption protests in years. Kremlin called the demonstrations an act of "provocation."
Hundreds of anti-corruption protesters detained in Russia, including Opposition leader
Over a thousand anti-corruption protesters, including Russia's main Opposition leader Alexei Navalny, were detained in central Moscow on Sunday. The protesters had taken to the streets in the Russian capital on March 26, calling for Prime Minister Dmitry Medvedev's resignation over corruption allegations.
Kremlin also rejected calls by the European Union and the United States to release the opposition protesters, many of which included teenagers. The nations voiced deep concerns over the arrest and the US State Department called it an "affront to democracy."
The protests come a year before the Russian President Vladimir Putin is expected to contest the next presidential elections, seeking a fourth term.
Navalny, a lawyer turned activist, has also announced his plans to run for the presidential elections next year and had called the protests on Sunday after publishing a report claiming Medvedev's involvement in corruption. The Russian PM controlled mansions, yachts and vineyards are said to amount to a fortune that far outstripped his official salary.
"The authorities are being accused of multi-million theft, but they remain silent," Navalny said in court, insisting the protests were legal. "More than 1,000 people were arrested yesterday but it is impossible to arrest millions," he said, according to AFP.
Anti-corruption protesters gathered at Pushkin square, while some of them climbed poet Alexander Pushkin's monument shouting "impeachment." Police reports state that the protesters' turnout was estimated to be around 7,000 to 8,000, one of the country's biggest protest in Vladimir Putin's 17 years in power.
The Prime Minister's spokesperson, however, rejected the allegations and called them "propagandist attacks." Medvedev himself has not made any comments on Navalny's allegations.
The Kremlin called the protest "a provocation and a lie" and claimed that the teenagers were promised "financial rewards" to participate in the demonstrations.