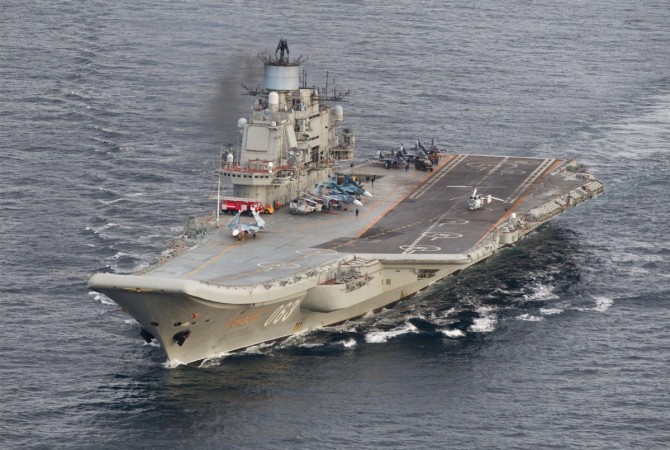 Russia is looking to augment its naval prowess by adding new drones and aircraft for its carrier-based operations. Currently, Russia has only one aircraft carrier, Admiral Kuznetsov.
Is Russia embarrassing itself by sending Admiral Kuznetsov to Syria? Western media thinks so
Russia is reportedly developing a variety of unmanned aerial vehicles (UAV) that will effectively be ship-based for the Russian Navy.
"One of the prospective directions for specialists of leading design bureaus is research and design aimed at creating an unmanned ship-based aircraft," said Major General Igor Kozhin, Russian Navy chief on Monday, RT reported.
Russia, like many other countries is modernising its naval fleet given that majority of the ships in its inventory are Soviet era ships and weaponry. Russia will get new combat aircraft that will add to its scheme of modernising its naval aircraft fleet.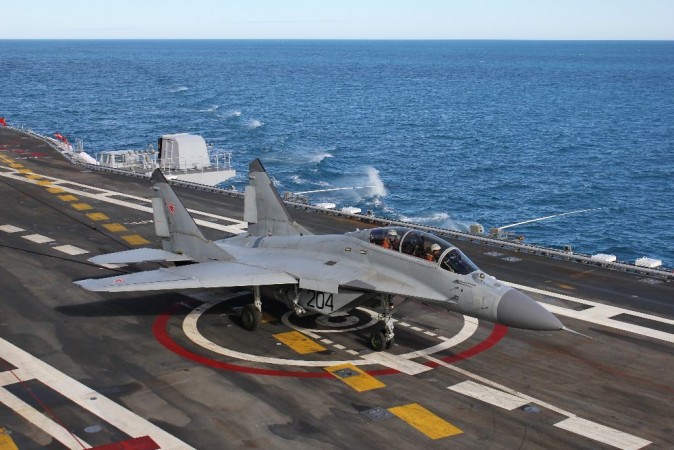 Russian Navy is set to receive MiG-29K and MiG-29KUB fighter jets in 2017-2020. Both these aircraft are currently being operated by India as well and are known to provide fleet air defence and surface attack capabilities.
Apart from the combat aircraft being replaced, Russian Navy will also have new naval helicopters. The older Ka-29 helicopters are being replaced by new Ka-52K reconnaissance and combat helicopter.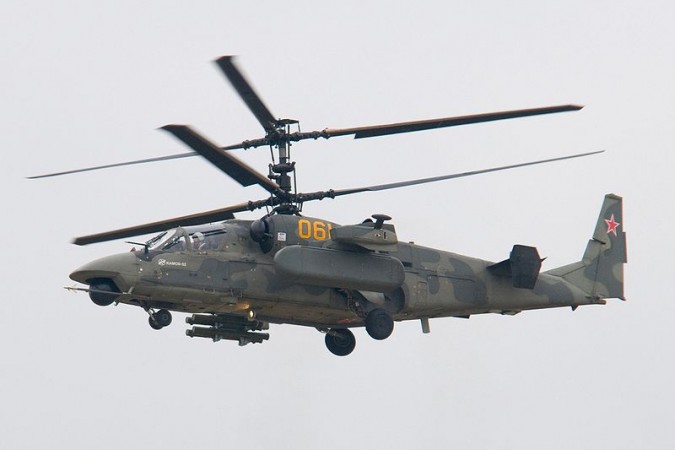 Kozhin has claimed that Russian Navy will have about 100 new aircraft before 2020.
Admiral Kuznetsov, was deployed to the eastern Mediterranean to help carry out operations against Syrian rebels and Islamic State. This flagship of the Russian Navy will also be undergoing modernisation in the first quarter of 2017, and this will be its last long-distance voyage. The modernisation will put the sole Russian aircraft carrier out of duty for at least three years, TASS had previously reported.
The reported modernisation would be concentrating on "aircraft carrier's flight deck, including replacement of the deck covering, tailhooks, aircraft arresting gear and other elements of the take-off system."
Currently, the ship is able to accommodate 41 aircraft.
Russia is also working on a new supercarrier design called Project 23000E Shtorm (Storm), which will have a displacement of 100,000 tons. It could be powered by either conventional or a nuclear propulsion, it can remain at sea for 120 days and can sail up to 30 knots (around 55km per hour). It can accommodate a crew of up to 5,000 and can carry 80-90 deck-based aircraft, the Diplomat reported quoting information provided by Krylovsky State Research Center (KRSC).