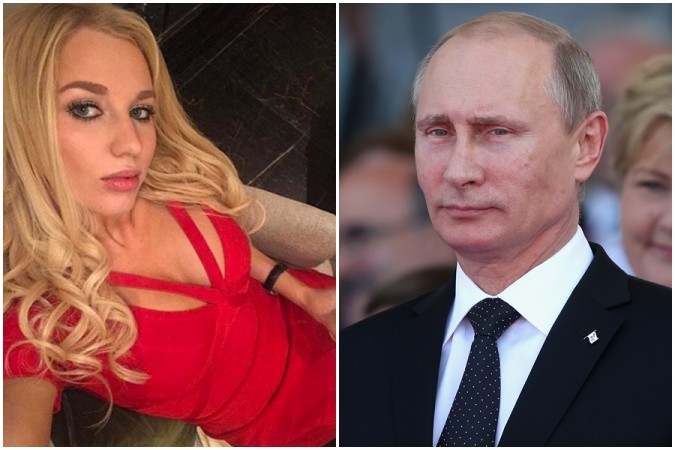 Anna Shapiro, a 30-year-old Russian model along with her husband Alex King, fell prey to suspected rat-poison attack while dining at London's Prezzo.
Alex is in critical condition and is under constant supervision. However, Anna made a shocking claim that they were poisoned by the assassins of Russian President Vladimir Putin.
The model alleged that her father used to work as a top military official under Putin. She had also recently fled London because she constantly received death threats. Anna told The Sun, "I was targeted by Putin's henchmen. They want me dead as I oppose Putin and have turned my back on my country. Russia is capable of anything."
"On arrival, I ordered a Florentine pizza and Alex went for sea bass, vegetables, and baby potatoes. We also had two glasses of white wine." She noticed Alex feeling a bit weak. "He went pale and said he was going to the toilet upstairs. After 15 minutes I began to get worried," she recalled.
"I headed up and saw him lying on the floor near the sinks. He was face down and his arms were thrashing about. I thought it was a seizure and tried to get him up. But he was foaming at the mouth and pushed me off. I ran downstairs for help. I was panicked."
Anna called for help right before she collapsed from the suspected rat-poisoning. The duo was immediately rushed to Salisbury Hospital.
Anna said, "Alex was taken in one ambulance and a waiter called Charlie who tried to help me and was deemed a contamination risk was sent with me in another. I didn't see Alex again. He was put in an induced coma. The Prezzo guy and I had to strip naked and shower before undergoing tests."
As soon as Anna started recovering from the poisoning, she gave her statement to the cops about what happened and her suspicion towards Putin for sending his people to kill her.
Anna was discharged from the hospital and is currently resting at a hotel with security.
"It is harrowing waiting for news of Alex. I feel lucky but the doctors are not sure about him. He has regained consciousness which is marvelous," she said.