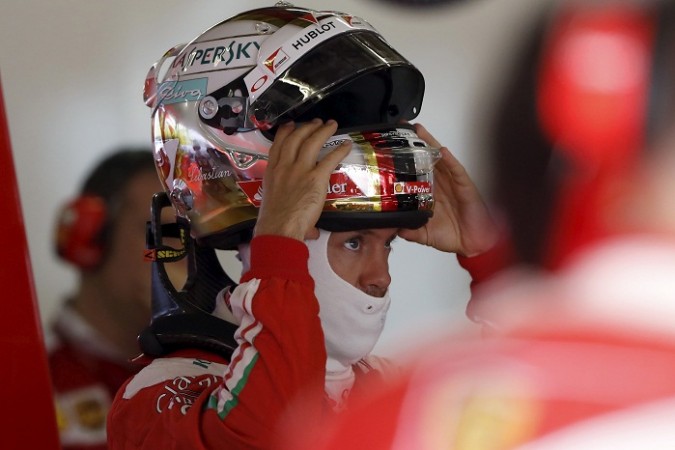 Ferrari have looked good this season, as compared to 2015. Team drivers Sebastian Vettel and Kimi Raikkonen have also been impressive, accumulating 33 and 28 points respectively, but need to perform even better if they are to challenge Mercedes, and especially Nico Rosberg, in the upcoming Russian Grand Prix. Rosberg stands on top of the drivers' standings with 75 points.
Vettel has looked in fine shape, and posed a challenge to Rosberg, who has emerged triumphant in the first three races of the season. Vettel finished third in Australia, and second in China.
But the Ferrari man was unlucky in Bahrain as he failed to start the race after suffering an engine failure in the formation lap. Vettel was set to start the race from third position in the grid, and the way he impressed in the qualifying session, he was set for some crucial points in Bahrain.
However, the German has been satisfied with the two races he competed, and is looking for a good Russian Grand Prix.
"I think I only had two races, the two races I have had are OK. In Australia we had a chance to win but [in China] with a bit of luck a strong recovery for both drivers," F1i.com quoted Vettel as saying.
"Overall not the smoothest road to Russia so hopefully we will have a solid weekend there. Last year the car felt pretty good and we made a step forward with the car and power unit, so quite confident for Russia. A couple of bits coming so hopefully a bit stronger and a smoother weekend."
Vettel needs to be at his menacing best as his fellow countryman Rosberg has been superb, winning races with relative ease in F1 2016 season. The Mercedes' driver will start the Russian Grand Prix as favourite to win his fourth race of the season.
Defending champion Hamilton has not been at his best in 2016, but shone in the Russian Grand Prix in the last two seasons, winning the race on both counts.
With such class drivers -- Vettel, Rosberg and Hamilton -- in the fray, the Russian GP, which starts on April 29 in Sochi, is expected to be an interesting one.