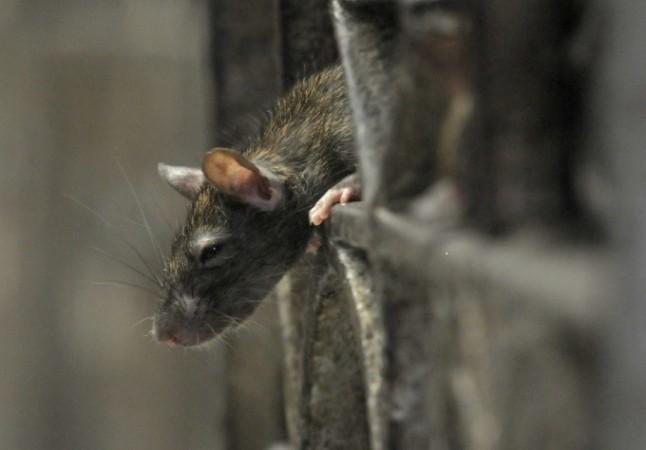 A Russian capsule carrying small creatures like mice and newts returned to Earth on Sunday after spending a month in space.
Russian state television showed the Bion-M capsule filled with 53 mice and other rodents, 15 newts, lizards, snails, gerbils, plants, small, crayfish and fish and microflora landing safely in a planted field near Orenburg, about 1,200 kilometres (750 miles) southeast of Moscow.
"This is the first time that animals have flown in space for so long on their own," Vladimir Sychov, deputy director of the Institute of Medical and Biological Problems and the lead researcher, said in a television broadcast from where the capsule landed.
According to Russian news agencies, Sychov said that fewer than half the creatures survived the month-long mission. Most of the mice and newts sent on the mission died, while all of the gerbils perished. But, all of the 15 lizards survived the journey.
Russian officials said that some of the creatures failed to survive due to stress caused as a result of an equipment failure. Those that survived the mission were sent to a field research lab, deployed near the place where the capsule landed, for testing. The animals will be flown back to Mosow, where they will undergo tests at Sychov's institute.
Earlier on 19 April, Bion-M capsule blasted off from the Baikonur Cosmodrome, located in Kazakhstan. The capsule filled with small animals were sent as part of a study aimed at determining the effects of weightlessness and other factors of space flight on the organisms' muscles, nervous systems and hearts, reported the Associated Press.
The capsule's orbit reached 575 kilometres (345 miles) above Earth, which is far higher than the orbit of International Space Station (386 kilometres).
This is not first time animals have been sent to space. Animals play a significant role in understanding the effects of microgravity on cell structure. Astronauts have studied various kinds of animals including beetles, ants, frogs, rabbits, dogs, butterflies, worms, scorpions and cockroaches.