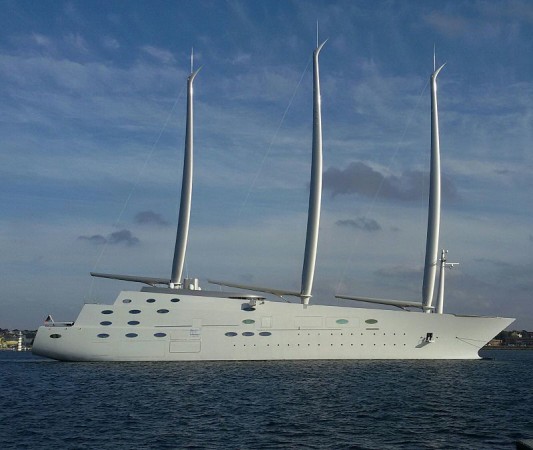 The super yacht of Russian billionaire Andrey Melnichenko, which was impounded recently by the authorities in Gibralter, a British overseas territory to the south of Spain on charges of the former not settling the bills of the vessel's German maker Nobiskrug, has been released.
Yachts facing tough conditions in Volvo Ocean Race
According to German TV station NDR, the German builder had claimed that there was an outstanding bill of $13.5 million for the vessel while a further $7.5 million were due to be paid to the contractors.
The $500-million luxury vessel, which measures 143 m left and have three masts taller than the Big Ben clock tower in London, left a shipyard in Kiel, northern Germany, and headed for the warmer waters near Spain. But it was stopped on reaching Gibralter.
Gibralter Admiralty Marshal Liam Yeats later told euronews that the yacht was released on Tuesday (Feb 21). A spokesperson of Melnichenko also told euronews that the "unfortunate incident" has been "resolved".
Melnichenko, whose worth according to Forbes is $17 billion has a fascination for super yachts. With a hull made of steel and a teak-finish deck, the cruise ship has a top speed of 24mph.
Designed by Frenchman Philippe Starc, the yacht has eight storeys and is powered by a hybrid diesel-electric package. It also boasts of a helipad and an underwater observation room.
Here are a few other expensive yachts from around the world:
1) History Supreme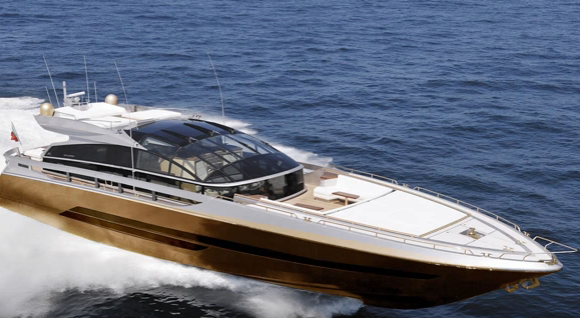 This super yacht costs $4500 million and it took three years to build this 100-foot vessel which was designed by world-renowned luxury designer from the UK, Stuart Hughes. Owned by an anonymous Malaysian businessman, the yacht's base dining area, deck, rails, staircases and anchor are coated with a thin layer of solid gold. The walls are made of meteorite rock and a statue made of genuine Tyrannosaurus Rex bones.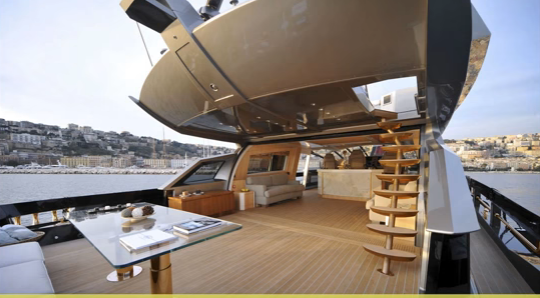 While a 68 kg 24-carat gold Aquavista Panoramic Wall Aquarium adorns the master suite, a liquor bottle with an extremely rare 18.5 carat diamond worth $45 million adorns the board. Moreover, an iPhone covered in 500 cut diamonds, with two interchangeable diamonds fitted over the "home" button, a 7.4-carat pink diamond and a rare 8-carat diamond, makes History Supreme the most expensive yacht in the world.
2) Eclipse
Owned by Russian billionaire Roman Abramovich , the 536-foot-long luxury vessel is priced at $1500 million. The vessel boasts of 24 guest cabins, two swimming pools, hot tubs, a disco hall, two helicopter pads, three launch boats and a mini-submarine capable of fathoming a depth of 50 metres.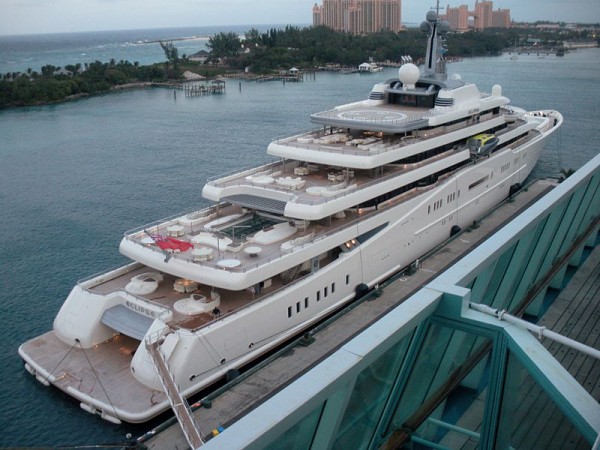 Equipped with intruder-detection and missile-defence systems, the master suite and bridge of the yacht has armour plating and bulletproof windows. A remarkable feature of the super yacht is that it has lasers that sweep the surrounding areas and on detecting any possible lurking professional photographer, a light is shone directly upon the camera to prevent a photograph being taken.
3) Streets of Monaco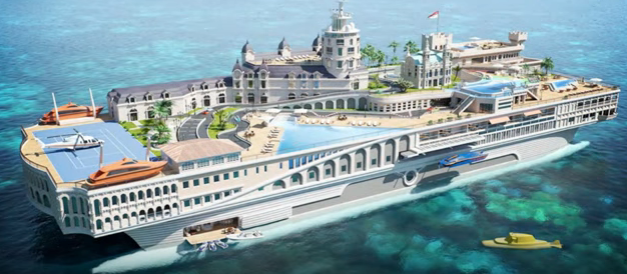 The $1100 million luxury yacht is an exact replica of the the streets of Monaco. Apart from swimming pools and tennis courts and extravagant living quarters, the 500-foot superyacht by Yacht Island Design of Derbyshire County in England also boasts of scaled-down reproductions of landmarks from the billionaire playground of Monaco that include the famous Monte Carlo Casino and racetrack, as well as Hotel de Paris, Cafe de Paris, La Rascasse, the Loews Hotel.
To top it off, the Streets of Monaco also has BBQ facilities, a mini waterfall and a unique café-bar boasting underwater views, helicopters and submarines.
4) Azzam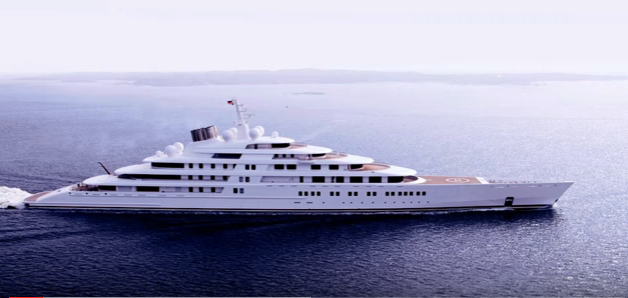 This $650-million private yacht is owned by Sheikh Khalifa bin Zayed al-Nayan, President of the United Arab Emirates and Emir of Abu Dhabi.
Besides being 590-feet long, the yacht can reach the speed of 35mph. The interiors were designed by Frenchman Christophe Leoni.
5) Dubai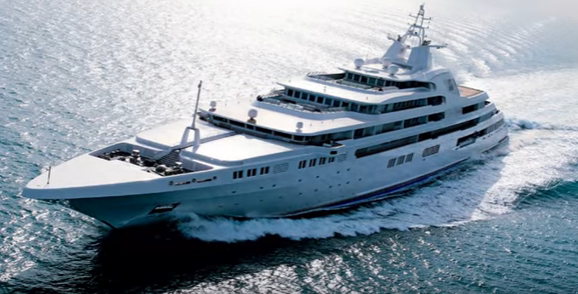 The yacht worth $350 million is currently owned by Sheikh Mohammed bin Rashid Al Maktoum, the ruler of the Emirate of Dubai and the prime minister of the United Arab Emirates. Originally planned for Prince Jefri Bolkiah of Brunei, the yacht was acquired by Platinum Yachts in 2001. Apart from having unique features like plenty of sun-bathing areas, several jacuzzis, a swimming pool with elaborate handmade tiling, intricately designed handmade mosaics, a circular staircase with glass steps that changes colour in accordance with the light that enters from the top deck, there is also a spacious deck, large social area and lounge, numerous VIP and guest suites, a crew area large enough to accommodate up to 115 people and a helipad that can support a 9.5-tonne helicopter.
Recently, Mahindra Marine has added Mahindra Odyssey 55 – a 55-feet-long luxury yacht to its series of speedboats. The interiors boasts of a large saloon area with day galley that has a private captain room; large windows and full height curved glass doors; master cabin with a bed, personal bar corner, a shower cubicle and more; lower deck with a guest cabin for four persons, a large galley and an independent toilet; a large aft deck area that can be used as a great recreation/party area; a swim platform and bow sunbed area; natural teak flooring and teak-veneered walls across the main deck, a swim platform, aft deck and owner's room infused with carpet and upholstery.