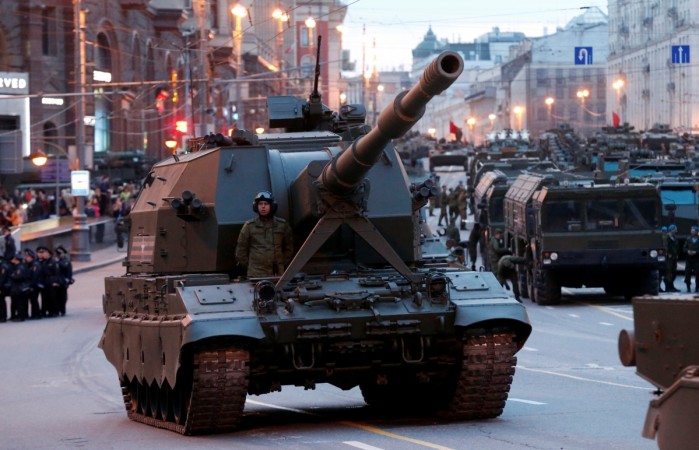 Russia will deploy three new military divisions to counter "NATO military buildup at the Russian border," the nation's Defence Minister Sergei Shoigu said on Wednesday. The new military divisions will reportedly be deployed along the country's western and southern borders by the end of this year.
"The Defense Ministry is taking a number of measures to respond to the NATO military buildup at the Russian border," Shoigu said, according to RT.com. "Before the year's end two new divisions will be formed in the Western Military District and one in the Southern Military District."
Shoigu also said that Russia was amping up military training as well as the production of advanced military hardware to respond to the NATO threat.
The Russian defence ministry's statement comes a day after U.S. Defence Secretary Ash Carter elaborated America's plans to deploy a fourth U.S. Army combat brigade in Europe as part of the $3.4bn European Reassurance Initiative meant to highlight U.S. commitment to NATO's security.
"We haven't had to prioritise deterrence on Nato's eastern flank for the past 25 years, but while I wish it were otherwise, now we have to," Carter said on Tuesday, according to BBC.
"We do not seek to make Russia an enemy. But make no mistake, we will defend our allies, the rules-based international order, and the positive future it affords us," he said.