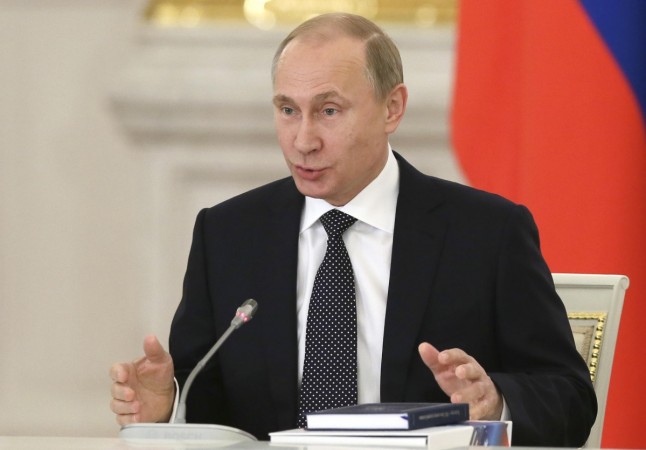 Russia was ready to prepare for a nuclear confrontation last year to ensure it took Crimea into its fold from Ukraine, Russian President Vladimir Putin revealed on Sunday.
In a documentary titled "Homeward Bound' that was aired on Russian television on Sunday, Putin disclosed that he was prepared to put Russia's nuclear forces on alert to secure Crimea and deter Western intervention and that he was ready for "the worst possible turn of events".
Putin also added that Moscow had saved the life of Viktor Yanukovich, former Ukraine president who was ousted last year after violent protests.
The revelations come as Russia is set to mark the anniversary of its annexation of Crimea on 19 March 2014.
"We were ready to do this ... [Crimea] is our historical territory. Russian people live there. They were in danger. We cannot abandon them," Putin said in the documentary, according to The Moscow Times.
Putin also said that Russian troops saved Yanukovich after he fled Kiev and travelled to Kharkiv, Donetsk and Crimea, stating that "we brought him to Russian territory".
"For us it became clear and we received information that there were plans not only for his capture, but, preferably for those who carried out the coup, but also for his physical elimination," Putin said
The president also accused the United States of engineering protests against the former Ukrainian leader.
"The real puppeteers were our American partners and friends", he said.
Putin's meeting with the Kyrgyzstan president in St. Petersburg on Monday will be watched closely, as it will mark his first public appearance in more than 10 days.