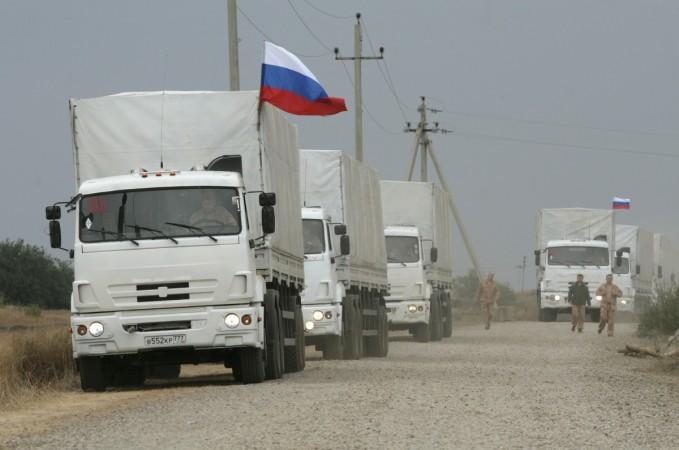 In what appears to be a worrying development for the West, which has been speculating that Russia could eye Moldova next after annexing Crimea, Moscow has sent a convoy of 60 trucks carrying humanitarian aid to Transnistria -- the pro-Russian area of the country, reports say.
Moscow reportedly said that it intends to help the region integrate into the Euro-Asian Union. The director of the Russian organization responsible for delivering the aid, met with the leader of the pro-Russian separatist government in Transnistria on Wednesday and said that there would be around 60 trucks delivered to the area, reported a local news agency PMR.
"We do not know how the situation will develop around Transnistria, so we prefer to have equipment in place immediately," the director of the organization of Euro-Asian Union, Alexander Argunov.
He further revealed that Russian resources will be used for equipping new medical clinics and kindergartens in Transnistria and that these details were discussed with the leader of the separatist republic, Evgeny Shevciuk, in the meeting.
He added that Russia would help implement social projects and also give subsides to deal with the economic problems associated with breaking away from Moldova.
According to reports, Shevciuk was in Moscow in early October and had presented a detailed report to Kremlin on the socioeconomic situation in Transnistria following the signing of the Association Agreement between Moldova and the EU.
This gesture of aid from Russia follows the results of the recent parliamentary elections where pro-European parties took a greater number of seats. Russia is displeased that Moldova will now form a coalition government that will be more inclined toward Europe than Russia.