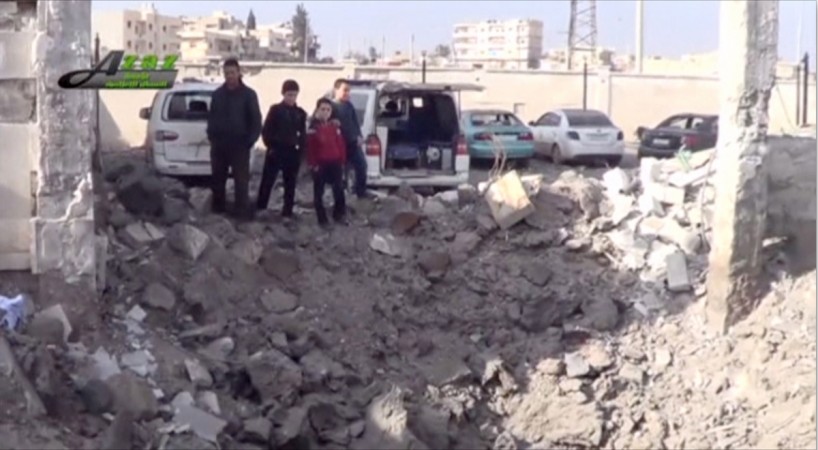 Russia on Tuesday denied allegations its warplanes had destroyed a Medecins Sans Frontieres (Doctors Without Borders, also MSF) hospital in Syria on Monday. Nearly 50 people were killed in missile strikes on schools and hospitals in Syria's rebel-held regions on Monday, while another strike at an MSF hospital in the Idlib province killed at least seven people.
Turkey blamed Russia for the bombings and accused it of war crimes. France had also called the attacks on medical facilities war crimes. Russia, however, called the accusations "unacceptable."
"We are strongly against such claims, the more so, since each time those who come up with such charges prove unable to somehow confirm their groundless accusations," Russian presidential spokesman Dmitry Peskov was quoted as saying by TASS news agency on Tuesday.
Russia and Turkey have seen relations worsen ever since the downing of a Russian fighter jet by Turkey last November. "These unconscionable and inhumane attacks that we strongly condemn are obvious war crimes under international law. Having committed these crimes, the Russian Federation is further deepening the civil war in Syria as well as causing a dangerous escalation in the region," the Turkish Foreign Ministry was quoted as saying by Hurriyet Daily News on Monday.
Britain-based Syrian Observatory for Human Rights has also reportedly said Russian warplanes has struck the MSF hospital in Idlib province, according to The Associated Press.
MSF called the hospital strike a "deliberate attack." "The destruction of the MSF-supported facility appears to be a deliberate attack on a health structure," Massimiliano Rebaudengo, MSF's Head of Mission, said in a statement.
The attacks on hospitals and schools in Syria come despite world powers, including Russia, agreeing last week to a "cessation of hostilities".