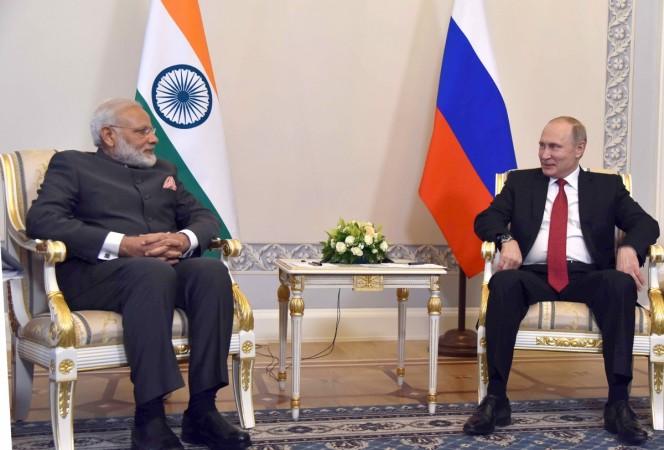 Russian President Vladimir Putin on Thursday, June 1, said that Russia shares military ties with India that it does not share with any other country. The statement, combined with Putin saying that Russia does not share a "tight" relationship with Pakistan, are expected to be a great diplomatic boost for India.
Putin told the news agency that Russia has a "deep cooperation" with India in areas such as missiles and that Russia has gained and will continue to gain from it. These defence ties, as well as nuclear developments, were high on the agenda when he met Prime Minister Narendra Modi in St Petersburg in Russia on Thursday.
"I don't think we should push figures here in our military cooperation because it has an unprecedented level of its volume and quality. (But) there is no other country in the world that we have such deep cooperation in delicate areas such as missiles, and we benefit with cooperation with India. And this results from our trust-based relations with India," he said
"We do not have any tight (military) relations with Pakistan. The US, do you have (close ties)?" added Putin, before going on to say: "And for sure our relations with Pakistan have no impact on trade between India and Russia." The US and Russia have long been rivals in various fields, while India was one of the nations that did not take sides, instead choosing the start the Non-Alignment Movement (NAM).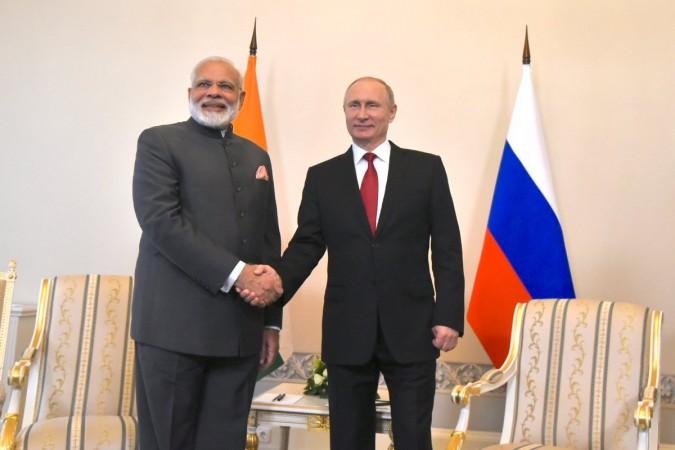 Perhaps that is why Putin, too, chose not to take sides when asked about the Kashmir issue and simply said: "It is up to you [India and Pakistan]." India has for long held that the Kashmir issue must be solved bilaterally and without the "help" or intervention of any third party.
However, Putin was quick to add that his country still puts its weight behind India, especially in fields such as counter-terrorism. He said: "No matter where the threat comes, it is unacceptable and we will always support India in its fight against terrorism."