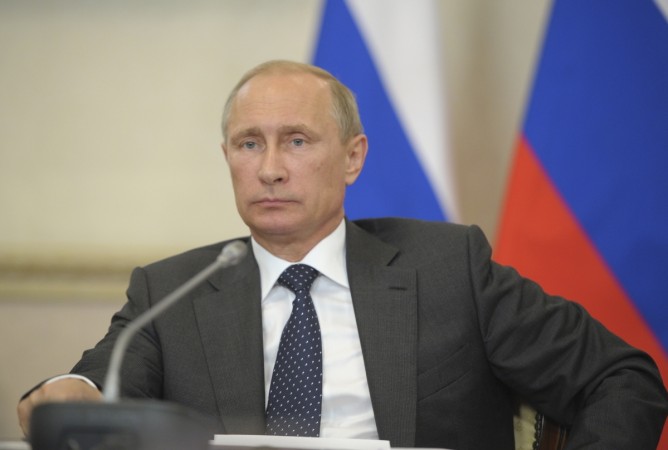 Some 20,000 Russia troops have gathered near the eastern Ukrainian border, and Moscow could use the pretext of humanitarian or peace-keeping, missing to launch an invasion, North Atlantic Treaty Organization (NATO) has said.
This comes as Kiev's military offensive has pushed the rebels out of many of their strongholds, leaving the pro-Moscow separatists largely besieged in Donetsk and Luhansk, the cities the rebels have proclaimed as capitals of the two "People's Republics."
The announcement also comes as Residents in Donetsk – the area in the centre of the conflict – said Ukrainian warplanes had carried air-strikes overnight, Aljazeera reports.
"We're not going to guess what's on Russia's mind, but we can see what Russia is doing on the ground – and that is of great concern. Russia has amassed around 20,000 combat-ready troops on Ukraine's eastern border," NATO spokeswoman Oana Lungescu said in a statement.
She added that NATO was concerned that Moscow could use "the pretext of a humanitarian or peace-keeping mission as an excuse to send troops into Eastern Ukraine".
Fears of an impending Russian assault have been accelerated ever since the US and the UN intensified sanctions on Russia against Moscow's alleged support for the rebellions in eastern Ukraine.
President Vladimir Putin on Wednesday sought to give a staunch response to the sanctions by announcing ban on all imports of food products from the US and the European Union. After the president ordered an appropriate retaliation against the Western sanctions, Moscow was also considering to ban Western flights from taking Russian airspace.
Fears of a possible Russian invasion also intensified after Polish Prime Minister Donald Tusk said on Wednesday that treat of a direct intervention by Russia's military in Ukraine has risen over the past few days.
NATO said earlier in the year that Russia has amassed some 40,000 troops in the eastern Ukraine border, which had dropped to nearly 1,000 by June. But then the Russian started building the force all over again in recent time.
The roughly 20,000-strong troop presence includes tanks, infantry, artillery and air-defense systems, Reuters quoted a NATO military officer. It also includes logistics troops, special forces and various aircrafts.