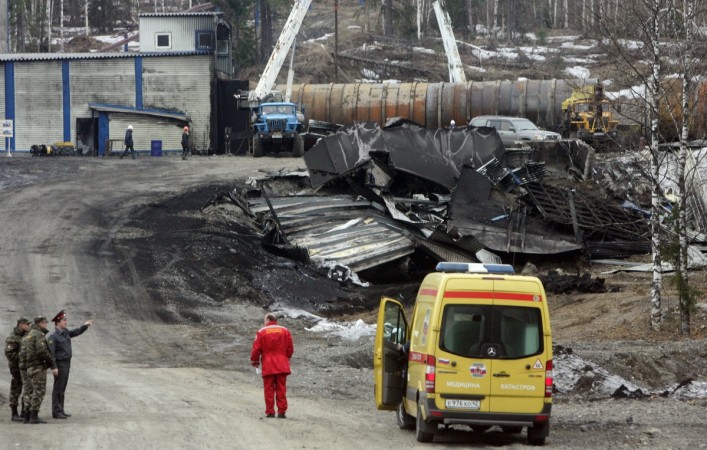 At least 36 people have reportedly been killed in explosions at a Russian coal mine above the Arctic circle. As many as 26 miners were earlier reported trapped in the mine, while others were killed in a third explosion Sunday during the rescue operations.
The incident took place on Thursday when methane gas leak led to two explosions, as a result of which parts of Severnaya mine in Komi Republic's Vorkuta collapsed. Sunday's explosion killed five rescue workers and a miner, emergencies ministry spokesperson Anton Kovalishin told Agence-France Presse.
"The circumstances in the affected part of the mine did not allow anyone to survive... In the underground space where the 26 miners were, there are high temperatures and no oxygen," Reuters quoted Russian emergencies minister Vladimir Puchkov as saying.
The rescue operation at the site has been stopped, as there are threats of further explosions, Russian ministry of emergency situations said in a report. As many as 110 people were working in the mine when the explosions occurred Thursday.
Komi Republic head announced a three-day mourning period from Sunday.
In the past, several lives were lost in other mines in Russia. At least 91 people, including miners and rescuers, died in 2010 in a methane explosion at the Raspadskaya mine in the Siberian region of Kemerovo. At least 110 people were killed in the 2007 explosion at the Ulyanovskaya mine.