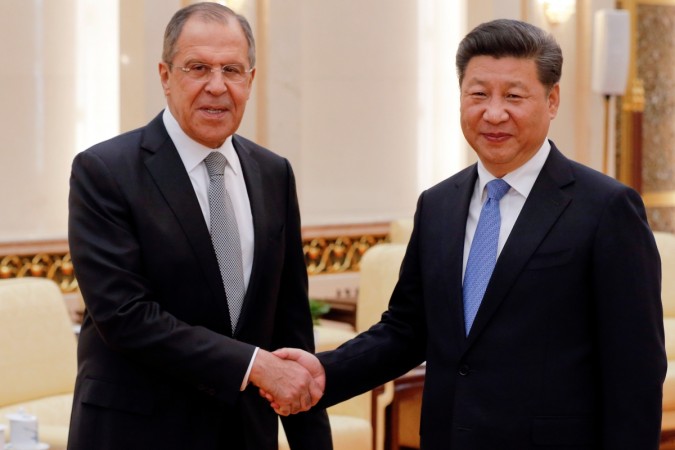 Russia and China are prepared to conduct their first computer-assisted missile defence exercise in May, with the two countries maintaining that the drill was "not directed against any third party." The announcement comes days after Moscow announced its plan to increase joint exercises with Beijing this year.
"The Russian and Chinese defense ministers decided to hold the first Air and Space Security 2016 joint computer-assisted command and staff exercise in May 2016 on the premises of the Central Research Institute of the Russian Defense Ministry's Aerospace Defense Force to practice missile defense," the Russian defense ministry said in a statement on Friday, according to Tass news agency.
The exercise is meant to practise warding off ballistic missile attacks, the statement said.
"The exercise will aim to practice combined operations of Russian and Chinese air and missile defense task forces to provide protection from accidental and provocative attacks of ballistic and cruise missiles," the Russian ministry said.
Moscow and Beijing have ramped up defence cooperation in recent months, carrying out joint exercises and holding talks between the respective defence officials. On Wednesday, Russian Defence Minister Sergey Shoigu said the two countries will increase military exercises in 2016.
"We highly appreciate a high level of Russian-Chinese contacts both at the state and defense levels. This year we are going to hold more exercises and events than in the past years," the Russian minster said, according to TASS.
"Thanks to personal efforts of the two heads of state over the past year, the relations between Russian and Chinese armed forces have been developing at the high level," Chinese Defence Minister Chang Wanquan reportedly said.
Moscow and Beijing made a joint appeal to the United States on Friday, urging it to not go ahead with its plans of setting up a new anti-missile system in South Korea.
Russian Foreign Minister Sergei Lavrov and Chinese Foreign Minister Wang Yi said at a joint press meet that the proposed Terminal High Altitude Area Defense (THAAD) system would "directly impact China's and Russia's respective strategic security," according to Reuters.