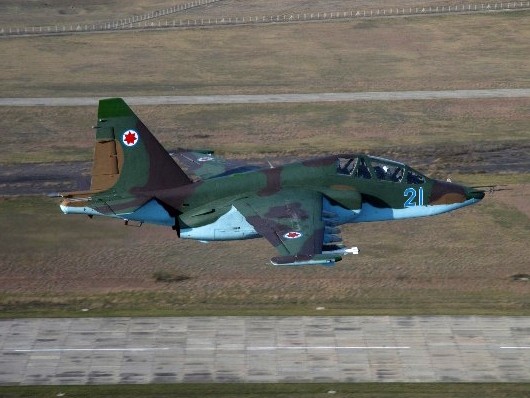 Units of Russia air force have successfully tested navigation systems developed at home as alternatives to US-Funded GPS.
The Russian GPS system, locally called GLONASS, was installed inside the SU-25 fighter jets that then flew over northern Kyrgyzstan as a practice run on Wednesday, a statement issued by regional command said, as noted by News Week.
"Airmen from Russia's aviation base Kant, dispatched in Kyrgyzstan, conducted a training flight in the Edelweiss air circuit (airspace east of Bishkek)," the statement read. "They successfully utilised the GLONASS navigation system in poor visibility conditions, as well as executing low flying manoeuvres over the forest terrain."
The jets equipped with GLONASS are expected to be used in the country's rapid response unit of the air force as Russia gears up to compete with GPS from its rival United States.
The air force unit's head command was cited as saying that the recently tested system was incorporated into Russia's sophisticated versions of the well-known SU-25 fighter jets by the end of last year. The system, which is also called by an alternate name 'Rook' by pilots in Russia, is also said to be supplied to Russia's major allies such as Belarus and North Korea.
Russia's Aerospace Defence Forces has kept GLONASS among its most important priorities since 2011 and claims to be the only global navigation satellite system other than GPS – a project, which has been a joint venture between Russia's space exploration agency Roscosmos and Moscow's armed forces.