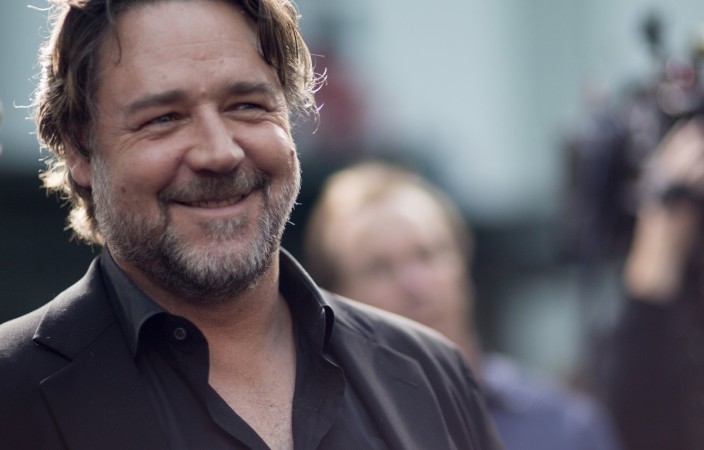 Russell Crowe will celebrate his 52nd birthday Thursday, April 7, 2016. The "Gladiator" actor, who is all set make his SNL debut, was finally seen after a long time in the show's promo and has been in news for directing the film adaptation of the memoir novel, "The Happiest Refugee."
Though the actor has won an Oscar for his role in "Gladiator," there's no denying that he has been at his best in every character that he has ever played.
On his birthday, we have compiled a list of some of the best movie quotes from Crowe.
- "We can't repay our good luck with bad grace, it invites darkness. " (Robin Hood)
- "My name is Maximus Decimus Meridius, Commander of the Armies of the North, General of the Felix Legions, loyal servant to the true emperor, Marcus Aurelius. Father to a murdered son, husband to a murdered wife. And I will have my vengeance, in this life or the next." (Gladiator).
- "I have to put my family's welfare on the line here, my friend! And what are you puttin' up? You're puttin' up words!" (The Insider).
- "There has to be a mathematical explanation for how bad that tie is." (A Beautiful Mind).
- "I have to believe that when things are bad I can change them." (Cinderella Man).
- "Just because I'm carrying the joy of killing your family inside me doesn't mean we can't be friends." (Virtuosity).
- "I'm just a commodity to you, aren't I? I could be anything. Right? Anything worth putting on between commercials." (The Insider).
Now, this is surely tempting enough to get you to watch some of the best Russell Crowe movies:
- Gladiator
- The Insider
- A Beautiful Mind
- Cinderella Man
- Robin Hood
- The Next Three Days
- Virtuosity
- The Water Diviner
- Les Miserables
- A Good Year