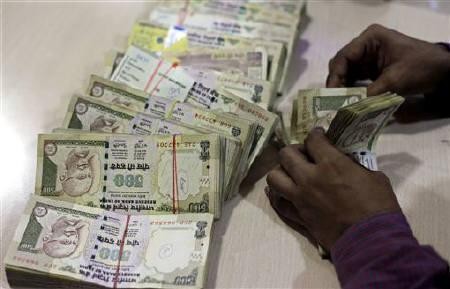 The rupee came off its day's highs, to turn lower in afternoon trade on Wednesday, tailing euro, with oil buying and choppy domestic shares adding to the pressure.
* At 03:00 P.M. (0930 GMT), the rupee was at 50.77/50.78 to the dollar, after giving up its gains from the morning session. It had touched 50.50 to the dollar earlier in the day -- a level last seen on Nov 15. It closed up 1.24 percent on Tuesday at 50.73/74.
* The euro trimmed gains on Wednesday after a warning from a ratings agency of more downgrades to Italy underlined the extent to which weak euro zone countries are suffering from the region's debt crisis, which could knock the currency lower.
* Recent measures by the government to raise the ceiling on foreign investment in debt, deregulation of interest rates on deposits by non-resident Indians, coupled with a government decision to raise the import duty on gold and silver was providing some support to the currency, traders said.