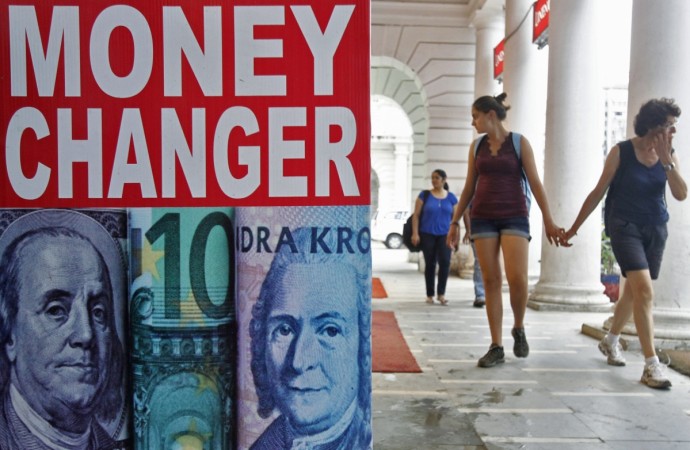 The Indian rupee opened at 67.77 to the U.S. dollar on Tuesday, a gain of 17 paise to its Monday closing of 67.95, indicating that fears of Brexit on the domestic currency are waning.
"The USD/INR pair is likely to quote in the range of 67.50-68.00 levels," IFA Global said in its note.
The rupee had opened at 68.08 the previous day, extending the overnight weakness caused by a collapse across global currency and stock markets on Friday after the referendum result showed that Britain has voted to leaving the European Union.
The rupee's gain on Tuesday was due to exporters and banks selling more US dollars and a positive opening on the stock markets, reports PTI.
The Sensex was up 52 points to 26,454 at around 11.48 a.m. Stocks that were leading the rally included Hindustan Unilever (up 2.12 percent at Rs. 878), Lupin (up 2.01 percent at Rs. 15,08.05) and Bharti Airtel, while Tata Motors (down 1.97 percent at Rs. 439.75) and NTPC (down 1.01 percent at Rs. 147.60) were dragging the 30-scrip benchmark index down.
IT stocks such as Infosys, TCS and Wipro continued to trade with losses amid increased perception that these companies would be hit a lot on account of Britain leaving the 28-member bloc.