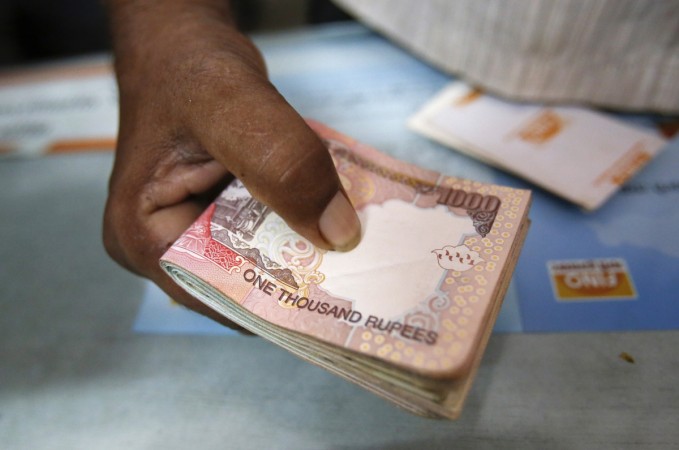 The Indian rupee opened flat touching 59.06 against the US dollar in early trade, at 11: 45 am on Tuesday.
The currency is said to have declined as shareholders covered short dollar positions ahead of Narendra Modi's swearing in ceremony as Indian Prime Minsiter.
The rupee had closed at 59.04 on Tuesday.
"Taking positive overnight cues, the rupee is expected to trade strong, backed by the local equities though dollar demand from oil importers could cap gains, and the range for the rupee might be between 58.50-59.50/USD," said Pramit Brahmbhatt of Veracity India.
Meanwhile, on Tuesday evening, BSE Sensex rose to 24556.88 points gaining 7.37 points. In terms of percentage, it went up by 0.03 percent. At the same time, Nifty reclaimed the 7300 mark in the afternoon trade on Monday.
BSE top gainers on Wednesday at 11:45 am include BHEL, Tata Power, HDFC Bank, Hero Motocorp and Dr Reddy Labs.
NSE top gainers are Ultratech Cement, ACC, Ambuja cemets, BHEL and Tata Power.
The rupee gained last week on Thursday, when it closed 31 paise higher at 58.47 per dollar, owing to Modi's revelation of slimmer cabinet formation.
A diverse trend on other Asian markets too has affected the trading sentiment in the country, according to market experts. Gains in other Asian currencies versus the dollar are also expected to affect the value of rupee.
Meanwhile, fighting inflation would be the main concern, although the central bank will also try to strike a balance between endorsing economic growth and containing inflation, said Reserve Bank of India governor Raghuram Rajan on Tuesday, reported Reuters.