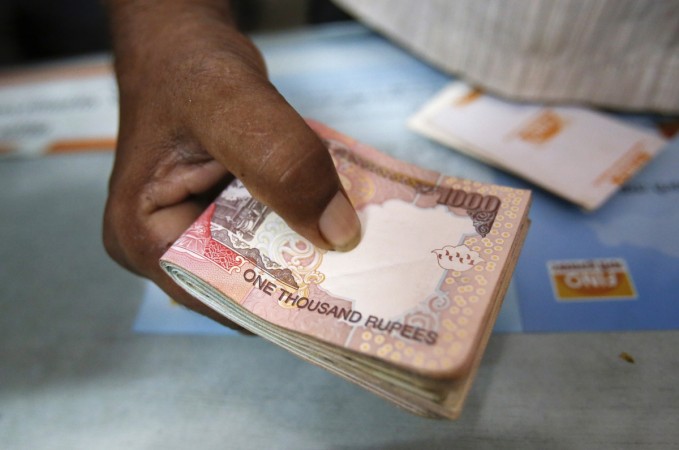 The Indian rupee gained 40 paise at early trade in Interbank Foreign exchange market on Thursday. It recorded 60 per dollar versus previous closing of 60.40-a-dollar on Wednesday as Federal Reserve planned to cut interest rates on its monetary policy after the release of inflation data.
According to Reuters report, traders do not expect high gains due to the ongoing Iraq crises, which would interrupt the oil exports from the world's fifth largest country with proven reserves and pumps. In April 2014, Iraq produced almost 3.5 million barrels per day that equalled to around four percent of global oil supplies.
At 11:15 am, INR strengthened to $60.0625 from $60.0550per dollar, and Singapore Dollar weakened to $1.2490 from $1.2487. Rest 12 currencies in the Asia Pacific region also witnessed a decline.
Reserve Bank of India sold and purchased 18 securities at eight percent for 87.56 billion during one day repo auction on Wednesday evening. Besides, RBI has asked banks to open up sector wise loans in their financial statements from this year onwards. On Thursday, India received $61.31 million Foreign Institutional Investments through equities.
Moreover, RBI released result of repo rate auction that was held Thursday morning. It purchased and sold 27 securities for 117.34 billion with 8 percent rate. RBI reference rate for Rupee against British Pound, Euros and Yen on Thursday was recorded 102.0004, 81.4310 and 58.8100 respectively.
Indian market-BSE index opened at 25,327.67 and surged by 26.1 points minutes later. But, at 9:21 am, the index decreased to 25,351 points. On the other hand, Nifty opened higher by 7,581.30 points with increase of 23.1 points.
Top gainers from BSE were GMR Infra, Jaypee Infratech, Engineers India, Crompton Greaves and Suzlon Energy and losers were Kotak Mahindra Bank, United Sprits, ONGC, CRISIL and Bajaj Finance. But, their ranks changed frequently during trading session.