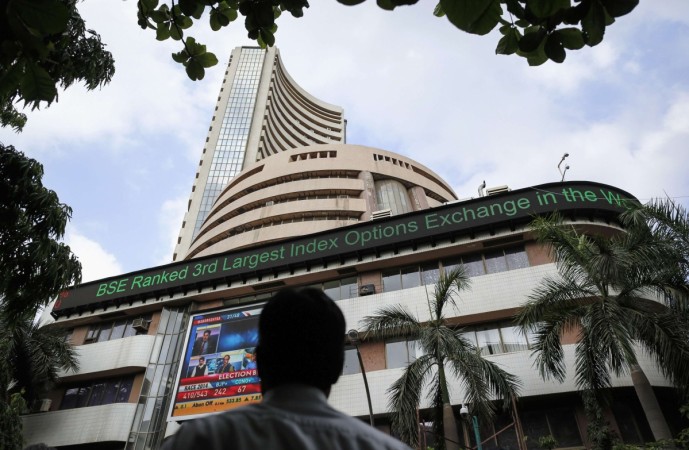 As of 12:00 pm on Monday, the rupee appreciated by 27 paise to reach 58.50 per dollar compared to its closure on Friday. The BSE index Sensex too advanced 202.41 points to 24,500.43 and the national index Nifty climbed 58.70 points to 7311.60.
The appreciation in Rupee has been attributed to positive market sentiments in the domestic share market ahead of the swearing in ceremony of the prime minister-designate Narendra Modi later on Monday.
Dealers are eagerly expecting the allotment of key portfolios of the union cabinet ministries with able MPs of the National Democratic Alliance (NDA).
The rupee gained the most on Thursday when it closed 31 paise higher at 58.47 per dollar, owing to Modi's revelation at slimmer cabinet formation. The rupee is appreciating in the wake of Modi government's pro-market hints, and it rose 4 percent in value since January 2014.
Otherwise, the overnight call money rate (the rate at which banks borrow money from each other to meet short-term liquidity) opened lower at 8.10 percent from Friday's close of 8.50 percent.
Gains in other Asian currencies versus the dollar are also expected to affect the value of rupee.
Reuters report said that the forex dealers should be alert in case the RBI intervenes in the market this week, due to rupee value fluctuations.