The Indian rupee slipped to a 13-month low, losing 1% of its value on Monday, against the dollar, which has gained strength in the face of a drop in gold and crude oil prices.
However, the currency has been one of the most consistent performers, with the 12-month performance registering a drop of 1.5% even as average depreciation of 26 emerging currencies stand at 6%, according to a report by Religare.
One of the key reasons for the weakening is the strength of the dollar as investors try to hedge a fall in commodity prices and the continuing weakness in the global economy.
The Indian rupee weakened as the demand for dollar increased, as importers, especially from the oil refineries sought to buy more of the currency.
However the current depreciation in rupee is said to be a result of the surge in gold imports, at 34% in November, triggering the widening Current Account Deficit (CAD,) and the rupee depreciation, said Firstpost.com
A 34% increase in November gold imports, has had a significant impact, even as the value of oil imports fell. The stock market has seen Foreign Institutional Investors (FII) exiting positions on profit-booking.
Monday saw Russia, reeling under sanctions by the USA and European Union over its stance on the Ukraine crisis, increase its interest rate to stem the rout of its currency, rouble.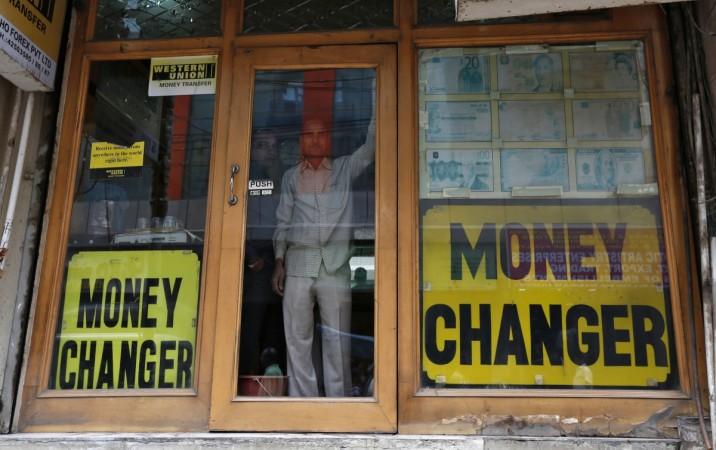 Macroeconomic factors look positive
Even as the rupee has weakened, the overall health of the economy is on a better footing, than it was a year ago. The Narendra Modi government has implemented key reforms and looks to benefit from structural changes planned for the fiscal year 2015/16.
Last week, the wholesale price index-based inflation touched zero, while the consumer price index has also weakened, following a fall in fuel and vegetable prices, even as protein prices remain strong.
Calls for a ratecut have been getting stronger. The RBI has been monitoring the situation and has indicated that it could do so in early 2015.
The rupee held at 63.26 at 02.49 pm.