Sridevi's daughter Jhanvi Kapoor was left shocked over recent reports that she was desperate to get Ranbir Kapoor's attention at a party.
It was recently reported that Ranbir had greeted Jhanvi casually at a party, following which the star kid started following him everywhere in the room. The report said that everyone at the party noticed Sridevi's daughter's desperate attempt to attract the actor's attention.
However, it turns out to be fake, and Jhanvi was shocked by the rumour. In an interview, Sridevi revealed how the report had made Jhanvi so upset that she kept herself locked for an entire day.
"Yes, recently, she got very upset with some rumours. She was lying on the bed, sulking. I went up to her and told her, 'Welcome to this world. Be ready for this if you have chosen this as a career.' Somebody mentioned in the papers that she was constantly following someone at a party. She was like, 'I was with Gauri (Shinde) aunty. How could they write this when it is not true?' That entire day she spent at home, she didn't even attend her class. She was upset," Sridevi told Catch News when asked if the buzz around Jhanvi bothers her.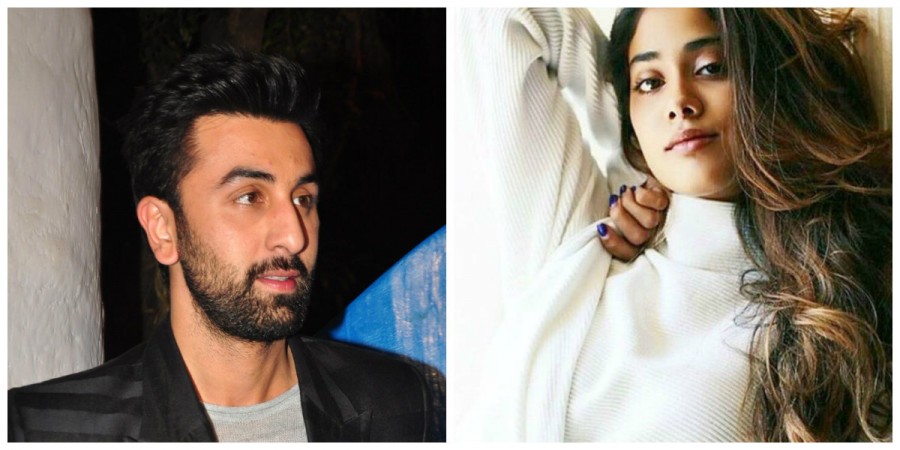 Jhanvi remains in news quite often. Apart from her upcoming Bollywood debut, the star kid also makes headlines for her reported love life. Of late, there has been a buzz that she is dating Shahid Kapoor's brother Ishaan Khattar. Their repeated outings together have been catching much attention.
Some reports had claimed that Shahid was not happy about Ishaan's rumoured affair with Jhanvi. Like Sridevi's daughter, Ishaan too is eyeing to make his debut in the industry, and thus Shahid reportedly was concerned that his love life might divert the attention from his career.