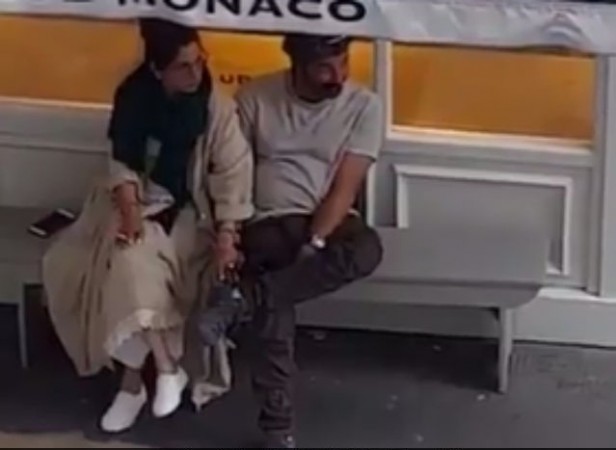 Sunny Deol and Dimple Kapadia made headlines when a video of they sitting close together and holding hands at a bus stop in London went viral on social media last year.
As Sunny and Dimple's rumoured love affair goes a long way back -- to the 1980s -- they are apparently all set to come together in Dimple Kapadia's nephew Karan's Bollywood debut film.
While Sunny Deol has been roped in for the project alongside Karan Kapadia, who is the son of Dimple Kapadia's late sister Simple Kapadia, rumour has it that Dimple might make a cameo appearance in the film. If the reports turn out to be true, Sunny and Dimple will reunite in a film after 25 years.
"It's very different from his current lot of films, including Poster Boys and Yamla Pagla Deewana 3, and takes him [Sunny] back to the action genre. He is in the forces and will start shooting by the end of this month," producer Tony D'Souza said, adding that when director Behzad finished the script, he felt Sunny was apt for a particular role.
Tony further told Mumbai Mirror: "Behzad is a huge fan of Mr Deol and has grown up watching his films. The first time we went to meet him, he was so nervous to meet the actor who he has worshipped all his life that he was almost speechless. He told me later that all through the meeting the dialogues of Ghayal kept playing in his head."
Sunny Deol and Dimple Kapadia have worked together in movies like Manzil Manzil (1984), Arjun (1985), Aag Ka Gola (1990), Narasimha (1991) and Gunaah (1993).
The two met on the sets of their 1984 film Manzil Manzil, where they played each other's onscreen love interest. This was the time when Dimple was separated from her then husband and superstar Rajesh Khanna.
This was believed to be just the beginning of their mystery relationship. However, the two have never admitted to such ties in public.