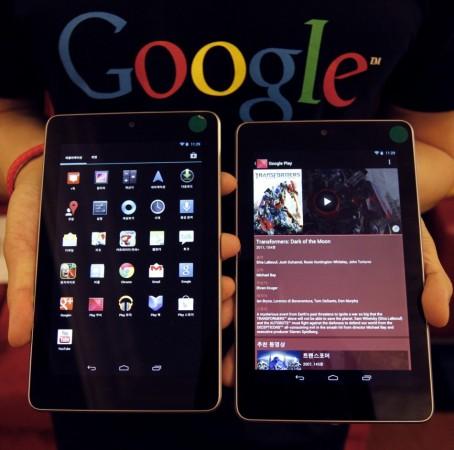 Details of an LG smartphone, alleged to be the next-generation Nexus 5, has popped up on a Bluetooth certification website.
A Dutch tech blog has unearthed a document showing the device, codenamed LG-D821, at the Bluetooth SIG (Special Interest Group) website, a body which oversees development and licensing of Bluetooth technology. Just a couple of days ago, a similar device code-named LG-D820 was spotted on the US government-owned FCC (Federal Communication Commission) website.
Since the code names differ by a single digit, many believe that both devices are variants of Nexus 5 with different network connectivity features.
These two reports come close on the heels of the unveiling of Google's new OS Kit Kat mascot statue. The event garnered more attention for its blooper, when an employee was seen taking snapshots with a never-seen-before, big-screen Nexus phone. Soon after the video went viral, Google took the video off its website. We may never know if Google intentionally gave us a sneak peek on its new phone or not, but the recent episode has convinced many to believe that the launch of Nexus 4 successor is just around the corner.
According to reports, Nexus 5 is said to feature 4.96-inch display, Android v4.4 Kit Kat OS, Qualcomm Snapdragon 800 series quad-core processor, 2GB (or 3GB) RAM, 13.0-megapixel camera, 2700 mAh battery, Bluetooth v4.0, NFC (Near Field Communication) and Wi-Fi connectivity as well as wireless charging capabilities.
Rumours are rife that Nexus 5 may debut by the end of next month and go on sale in November. Its predecessor Nexus 4 was launched during the same period almost a year ago.