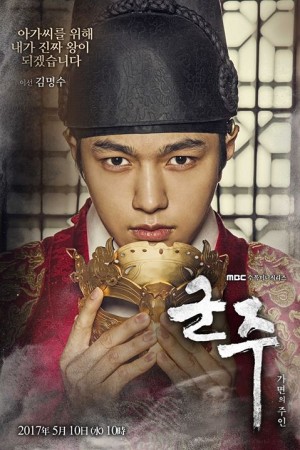 Ruler Master Of The Mask, the MBC period drama, will be back with episodes 5 and 6 next Wednesday, May 17, at 10 pm KST. It will probably focus on the complicated relationship between Crown Prince and commoner Lee Sun.
The male protagonist might struggle to prove his identity mainly because he handed over the royal symbol to Infinite member L aka Kim Myung Soo. Except for a few important people in the palace, including his parents, no one has seen his real face.
Rest of the people, including the Pyunsoo Hwe leader Dae Mok, counts on the royal symbol to recognise the Crown Prince. Since it is with the commoner Lee Sun now, he might misuse it. He holds a grudge against the ruler and his family.
Also read: From Suspicious Partner to My Sassy Girl, 5 most awaited Kdramas to premiere in May
Although Kim Myung Soo's character was portrayed as a powerless slave in the past few episodes, the worm could turn and join the powerful and wealthy organisation, Pyunsoo Hwe.
To know more, watch Ruler Master Of The Mask episodes 5 and 6 next Wednesday at 10pm KST. Until then, catch up with first four episodes of the historical drama online here.
Meanwhile, the trailer for the MBC drama features Crown Prince Lee Sun back in the palace. He can be seen confronting the King and informing him, "Water must be free to the people, but the Bureau of Water Supply is using water to exploit them. The bureau is even killing people."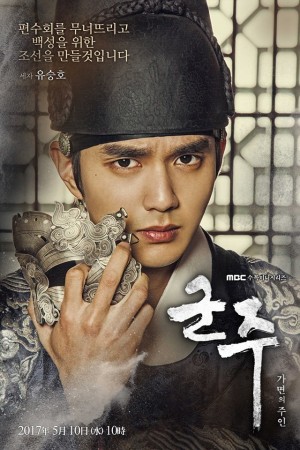 Although the King is impressed with his son, he does not show it. Instead, he confronts the Crown Prince, "Did you even think about the consequences of your immature actions?" In reply, the male protagonist reminds him about his responsibility towards the poor and needy people in the country. "If you keep compromising without taking actions, who will protect the powerless people?" he asks
Watch the trailer of Ruler Master Of The Mask episodes 5 and 6 below: