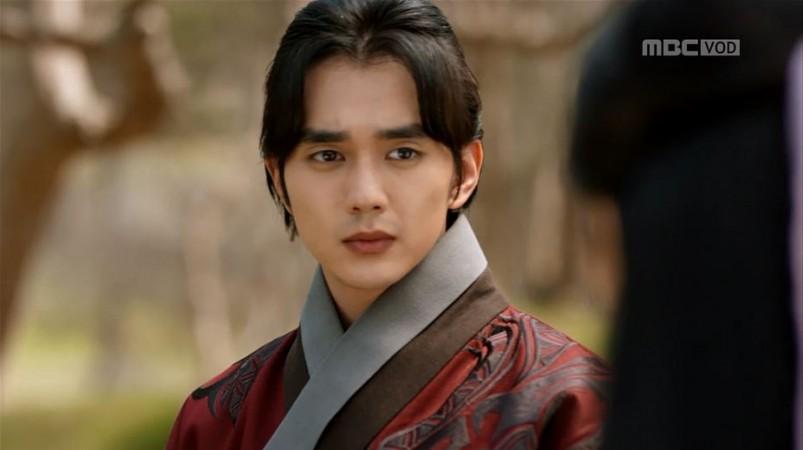 Ruler: Master Of The Mask, the MBC historical drama that is also known as The Emperor: Owner of the Mask, will be back with episodes 17 and 18 next Wednesday, June 7, at 10pm KST. It is likely to focus on Kim Dae Mok's next evil move against Crown Prince Yi Sun.
Kim Hwa Gun could have managed to save the male protagonist from her grandfather's trap in episode 16 of the Korean mini-series. But the young merchant will not be able to help the chief peddler every time he gets into trouble.
Also read: Suspicious Partner episodes 17 and 18 preview
Yoon So Hee's character knows that the leader of Pyunsoo group is desperate to meet his rival and he will do anything for it. So, she might come up with a plan to divert his attention and assure the safety of Crown Prince Yi Sun.
The trailer for Ruler: Master Of The Mask episodes 17 and 18 feature a conversation between Dae Mok and Hwa Gun. It shows the young merchant telling her grandfather, "Leave the Chief Peddler alone. I am in love with him," and he replies, "What will you give me for sparing his life?"
Will the male antagonist ask his granddaughter to team up with him and work for Pyunsoo group? Although it is not clear if she will agree to be a part of the powerful and wealthy organisation, her grandfather will surely send his loyal servants in search of the chief peddler.
Meanwhile, the promo also indicates that the Crown Prince will reveal his real identity to Ga Eun. It shows him telling someone, "I plan to tell Ga Eun the truth before she leaves. I cannot put it off any longer. Will you permit me to be with her?"
The footage also shows the female protagonist asking the Chief peddler, "Why did you take so long to return?" and he replies, "I will never leave your side. I do not want to leave you behind again."
Watch the trailer of Ruler: Master Of The Mask episodes 17 and 18 below:
Elsewhere, the Queen is planning to dethrone the King with the help of Ga Eun. She has asked the female protagonist to be a court lady and keep track of the King's moves. Will Ga Eun team up with the Queen?
In order to find out what lies ahead for the onscreen couple watch Ruler: Master of the Mask episodes 17 and 18 next Wednesday at 10pm KST. In the meantime, they can catch up with the first 16 episodes online here.