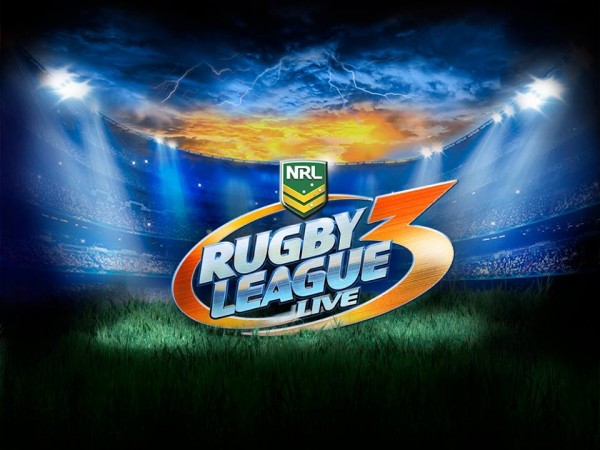 Publishers Tru Blu Entertainment has announced a new Rugby gaming title, Rugby League Live 3. The game will be rolling out for both the last and the next generation consoles.
It was revealed that the game might be coming out some time in 2015 for PC, PlayStation 3, PlayStation 4, Xbox 360 and Xbox One.
We have been listening to the fans and believe that Rugby League Live 3 will deliver them the ultimate video-game experience of the Greatest Game of All, Rugby League." said Sebastian Giompaolo, managing director of Tru Blu Entertainment in a Forum post, "Big Ant Studios have developed an outstanding game and I am really excited about what they have been able to achieve on this next generation of consoles."
He added that this game will have many elements that players have not seen in NRL video game. It was also suggested that players can download a demo version of the game on Steam.
Below are some of the new features that will be included in the game (Forum):
Improved Career mode and Be A Pro - take a Forward or a Back through the ranks of a U20 team into a full professional squad
Vastly improved Instant Replay System including super slow-mo and user defined camera placement – get right into the action!
Enhanced online play including filtering by locality and Online Tournaments
Dynamic time of day lighting with full sun movement and weather system giving dusk to night progress and mid game rain.
All 2014/2015 rule changes, updates to current 2015 rosters and team uniforms.
Over 100 teams from Rugby League competitions around the world including the NRL, Super League, Holden Cup, and many more.
New Experience System: Earn badges and experience both online and off to rise to the top of the leaderboards.
FanHub Player Sharing: create your own players and teams and share them online across all supported platforms.
Dynamic Tackling System: Fend and break tackle your way past multiple defenders and use the new dynamic Struggle and Drag system to burst over the line to score or alternatively drag them into touch!
Previously, there have been 10 related games from the publishers, Tru Blu Entertainment.