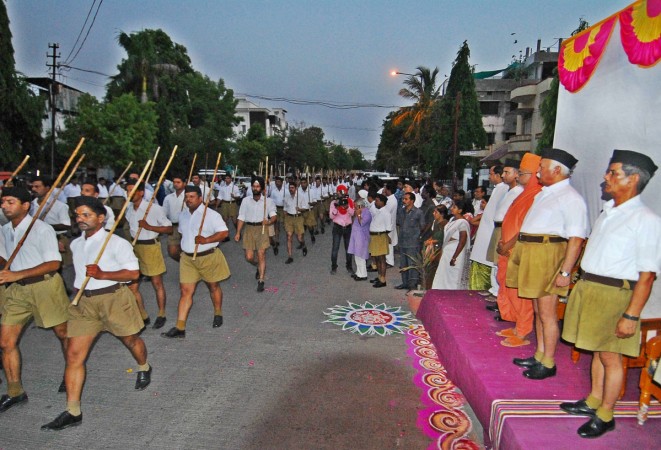 A five-decade-old policy of not hiring RSS and Jamaat-e-Islami members for central government jobs in India could be scrapped soon as the department of personnel and training is set to review the ruling. The issue was brought to the attention of the central government after candidates in Goa were asked to declare whether they were members of either RSS or Jamaat.
The order came into force in 1966 when the RSS was banned after former Prime Minister Indira Gandhi assumed office. The home ministry had declared that those seeking government jobs will have to declare if they were affiliated to RSS or Jamaat as those affiliated to the two organisations were not employed. The order was subsequently reinforced in 1975 and 1980 as an office memorandum, the Press Trust of India reported. However, in recent years the order has not been re-issued.
"The central government has not issued any such order recently. If any old order exists, we will review it in consultation with the Ministry of Home Affairs," Union Minister of State for Personnel and PMO Jitendra Singh was quoted as saying by PTI in New Delhi.
Those affiliated to the RSS and Jamaat were reportedly not given jobs. However, the order was not strictly enforced, according to sources cited by the news agency.
The department of personnel and training is reportedly going to hold consultations with the home ministry over the "unreasonable and absurd" order.
"The present government has not issued this circular (on debarring RSS members from taking up government jobs). It does not expect anybody joining government service to declare whether or not he/she is a member of RSS," Minister of State Jitendra Singh told the Times of India.
There was no mention of Jamaat members being allowed to apply for government jobs if the order was withdrawn.