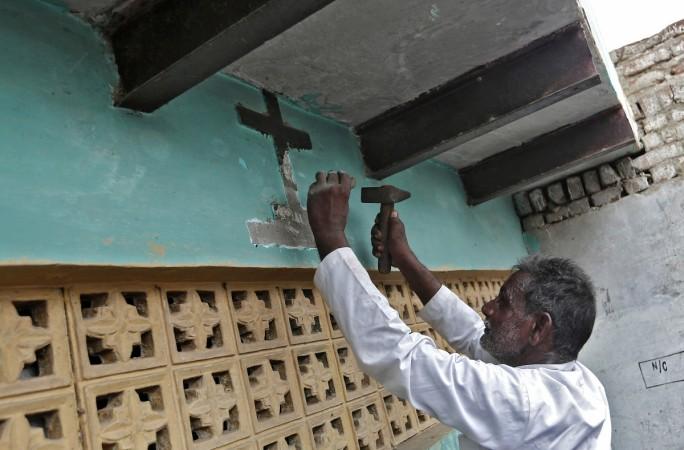 An offshoot of Rashtriya Swayamsevak Sangh (RSS) and Bajrang Dal, Dharma Jagran Samanvay Vibhag re-converted 200 Muslims to Hinduism in Uttar Pradesh's Agra district on Monday, while 5,000 more are said to be converted by Christmas.
The conversion ceremony was followed with Muslims washing the feet of Hindu idols. Members of at least 57 Muslim families were "brought back to Hinduism" on 8 December in Madhunagar area of Agra.
RSS regional head Rajeshwar Singh told The Times of India that around 5,000 more Muslims and Christians will be "brought back into Hindu fold" in Aligarh by Christmas. "The grand event will be held at Maheshwari College in Aligarh," he added.
The converts will soon be given new names along with voter IDs and Aadhaar cards. Most of them have reportedly converted to Hinduism for a better livelihood, as promised by the RSS.
"The RSS people assured us that they will provide us better place to live, better food and schooling for my grandsons. I don't mind change of religion, as religion doesn't give us food to eat," Sufia Begum, 76, said.
While BJP senior leader Vinay Katiyar supported the conversion ceremony, the Nationalist Congress Party's Tariq Anwar called it a planned event, which he said will continue until BJP completes its five-year term.
"People should be free to choose their own religion. If they have again adopted Hinduism, there is no harm," Katiyar told Headlines Today.